Pine Grove Learning Center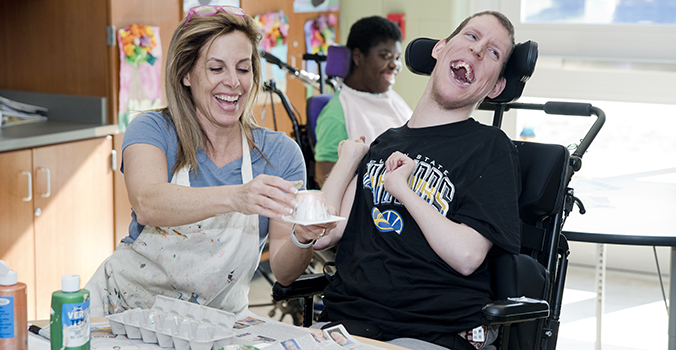 Pine Grove serves students with special needs who have moderate to severe cognitive impairments, are severely multiply impaired, or have autism from Kindergarten through age 26. Pine Grove is part of the Lincoln Campus continuum.
Mission
We educate students with complex needs by providing specialized instruction specific to the communication, academic, adaptive behavior, mobility, and adult living skills required to develop independence.
Core Skills
Communication
Functional Academics
Adaptive Behavior
Mobility
Adult Living Skills
Mission Implementation
We are committed to empowering students to reach their maximum potential through individualized, evidence-based practices.

We are committed to every student having individualized and autonomous communication to encourage self-advocacy.

We provide instructional and assistive technology to foster independence.

We provide instruction to meet students' post-secondary goals in the areas of independent living and employment.

We utilize a curriculum aligned with the MDE Essential Elements Academic Standards.

We are committed to partnering with families and collaborating with community supports and agencies.

We are committed to providing a safe and secure learning environment for all students.

We are committed to improving outcomes for all students through continuous improvement and implementing a system of supports.
Pine Grove Learning Center
2101 52nd Street SW
Wyoming MI, 49519
616-410-4900
Contact Our Office
Daniela Parker
Administrative Assistant