---
Find out more - Join us for the Launch U Lowdown
March 2, 2021, 7-8:00 pm, on Zoom
Find out how the program works including:
What early college is & how it works
Which programs & degrees we offer
What a student's schedule looks like
About the timeline to apply
Plus ask all your questions and get them answered!
Join the Zoom meeting here:
https://us02web.zoom.us/j/82389731888?pwd=c0ZxSkJUQVdaVGsvaHp3M0s5VnVSdz09
Meeting ID: 823 8973 1888
Passcode: gXn4z9
---
A Tuition-Free, Early College Program
"We are thrilled with the Launch U program and the opportunity Matthew has to develop a skilled trade in CAD design while still in high school. This no-cost program will allow him to apply his skills in a strong labor market within a year of graduating." – Deb Martin, Launch U parent

"Launch U has made it possible for me to get a head start on life. It's teaching me more responsibility. Also, it allows me to see if this is the type of work I want to do." -Korey, 11th grade student
What is Early College?
Early college is an opportunity for high school students to earn a college degree. By taking a combination of high school and college courses, students earn both a high school diploma and associate degree – cost free. Upon completion of an early college program, students may directly pursue a career or continue with higher education.
How Launch U Works
Launch U starts in a student's 10th grade year. Our students attend high school classes at their regular high school or online for a portion of the day, and attend college courses at Kent ISD during grades 10-12. These college courses are taught by GRCC instructors. During the 13th year, students attend college courses full time on GRCC's campus.
Because college courses can be more demanding than many students expect, we provide the support and guidance they need to prepare for and adjust to the intensity of college coursework.
College and Career Readiness Built In
We help Launch U students be prepared for success, in and out of the classroom. While they learn the academic and technical knowledge to earn their degree, our students also gain the skills and experience they need to be successful professionals.
Our built-in college and career readiness curriculum prepares students with behaviors and skills necessary in any college or professional environment. Plus, tours of businesses, workshops, job shadows and internships allow students to see professionals in action and explore a variety of career options.
Eligibility Requirements
To be eligible to apply to Launch U, students must:
Be a current 9th grade student in a public or charter school in Kent County

Have a cumulative 8th grade GPA of 2.5 or higher

Have a cumulative 9th grade GPA of 2.5 or higher
Please note -
Most local school districts provide transportation to Kent ISD. If it is not provided by the local district, then students will be responsible for their own transportation to Kent ISD and GRCC.
Important Info for Current Students and Parents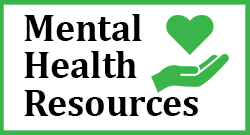 A Unique Partnership
Launch U is offered through the partnership of Kent ISD and Grand Rapids Community College. GRCC faculty and Launch U Staff are committed to creating an educational environment where students will grow and succeed.