Thanks for attending Listen. Learn. Lead.
Community and business leaders joined Kent ISD and our 20 local school districts for the inaugural Listen. Learn. Lead - State of the Student event on Oct. 24, 2022.
Nearly 300 attendees were able to hear directly from students about their experiences in school, the challenges they face and their hopes for the future. Thank you to Maranda from Wood TV and ABC4 West Michigan for moderating our student panel where we heard from local high school students Kaymen Behrens, Terrell Daniels Jr., Max Fechtner, and Anna Malaker.
We also heard from local school superintendents Dr. Heidi Kattula, Dr. Dedrick Martin, Dr. Leadriane Roby and Scott Smith in a panel moderated by superintendent Kevin Polston. They shared about the initiatives schools are implementing now to meet the academic, mental wellness and other needs of students in public districts throughout Kent ISD.
Watch the Full Listen. Learn. Lead. Event
Fall 2022 Update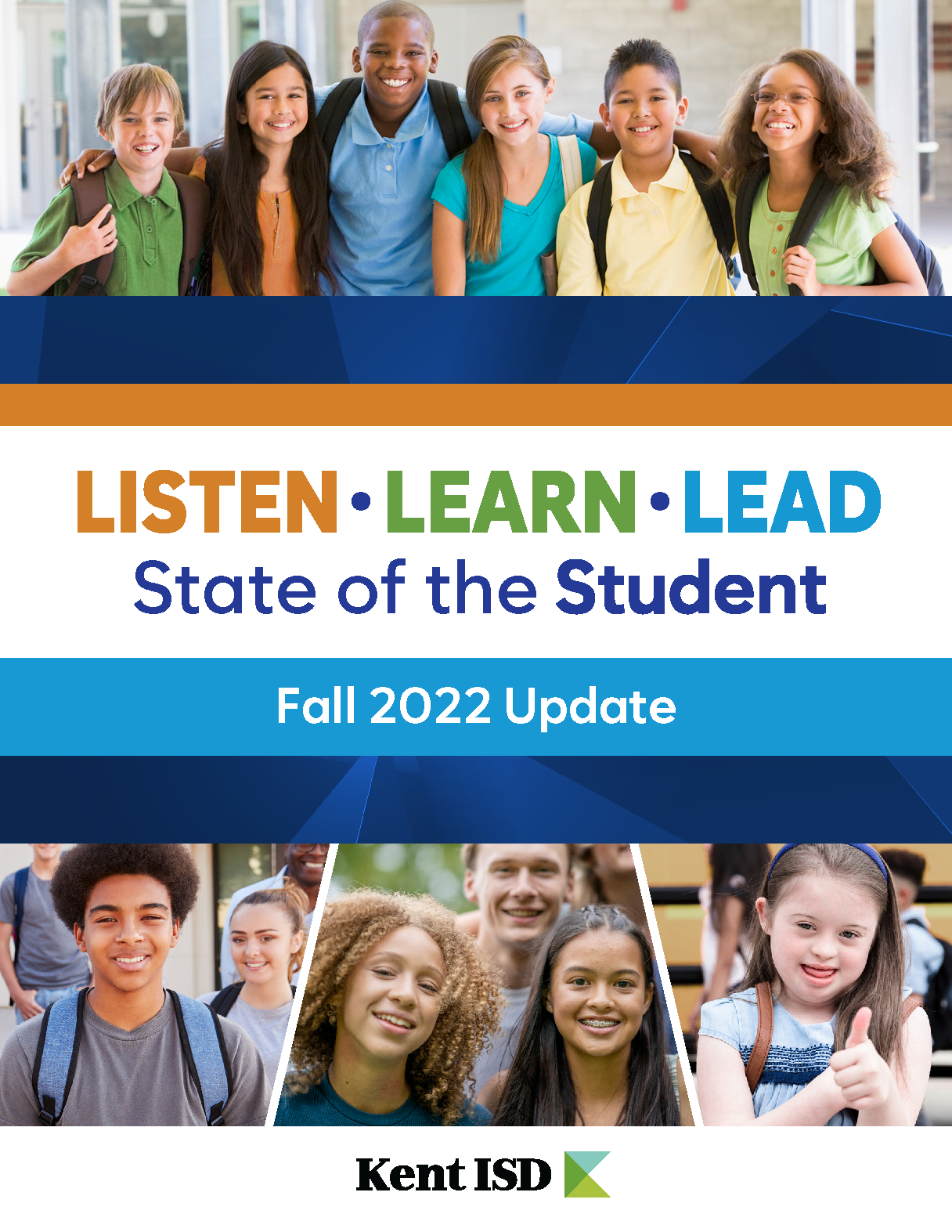 This update provides our broader community a look into our schools, the students we serve, the successes, and the opportunities that await. We'll dive into data about our students, their achievements and education initiatives to help them succeed.
Click here to download the PDF update.
Student Perception Survey
In Spring 2022, the Kent Intermediate Superintendents Association (KISA) surveyed students from Kent ISD area public schools to better understand their school experience and well-being. Some of the key takeaways from this survey were discussed during the Listen. Learn. Lead. event and the full results can be viewed at the link below.
Student Leadership Community Shares their Voice
The Student Leadership Community is a group of high school students from Kent ISD's 20 school districts who convene monthly to share their voice with educators and each other. In the videos below, they share their experiences and perspectives on topics discussed during Listen. Learn. Lead. These include mental health, student involvement, and the things they wanted adults to know most about their school experience.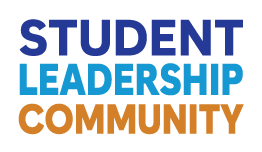 State of the Student Event
Supporters of Listen Learn Lead