Strong Schools, Strong Communities
Rockford, a suburb of Grand Rapids Michigan, has been described by local journalists as an "idealistic, charming community." Rockford Public Schools is 100 square miles in area. Rockford Public Schools has achieved a high standard of excellence in all academic, athletic and fine arts areas. As of fall 2017, we have earned 63 State Championships in Athletics. The marching band won the state championship this fall, and recently performed at the Macy's Thanksgiving Day Parade. As of fall 2017, the TV Studio has earned its 9th State Championship. Rockford High School has been recognized at being one of the top 500 high schools in America by Newsweek. RHS has hundreds of students that each year participate in the Early College Program. The Early College Program allows students to earn college credit for classes that they take at Rockford High School. RPS has been recognized with the Advance Placement District of the Year Award. Also, RPS has been recognized as a state and national Blue Ribbon School District. This level of success has erupted into a community full of pride and support for the Rockford Public School system. Strengthening our schools strengthens our future workforce, helping develop talent right here in our district. The students and staff here in Rockford Public Schools are grateful to our voters for approving the Strong Schools, Strong Communities millage, which we are putting to good use for students. Some of the areas we emphasize include class size, career pathways, STEAM, and providing individualized success plans for all students. The strength of our community is our schools, and the strength of our schools is our community. Rockford Public Schools is proud to be a part of a community that recently was recognized as one of the top ten communities in Michigan to raise a family. Working together we are accomplishing great things!
District Mission
To provide a safe teaching and learning environment which will ensure, with the support of the students, parents and community, that all students, upon graduation, will have the academic and social skills to be successful, lifelong learners in a global society.
Career Learning
We help students consider and connect with possible careers, build the skills expected in the workplace and learn about options after graduation, including college, technical training or going directly into the workforce. We offer career and technical coursework through Kent Career Tech Center. Additionally, we offer rich and rigorous elective course opportunities that assist students in identifying careers and jobs that match their skills and abilities. These include TV Studio, Broadcasting, Personal Finance, Business, Communications, STEAM (Science, Technology, Engineering, Arts and Math) and Art. Rockford Public Schools is in the process of developing and implementing a college and career readiness and career pathways program.
Academics and Beyond
Strong academics are the basis for all of DK-12 learning, beginning with literacy, mathematics, science, social studies. In addition to these areas, we engage students with a wide range of options including newly developed courses such as the following in each grade level:
Makerspace/STEAM curriculum
Middle School STEM 1, STEM II, and Robotics
High school AP Computer Science, and Computer Science I and II
World Language program: Elementary Spanish Immersion, a 4-year high school program in Chinese, Japanese, French, German and Spanish
Early College program that allows students to earn college credit for classes that they take at RHS with RHS teachers
We recognize that learning does not stop when the final bell rings. More than 85% of our students involved in after-school opportunities including fine arts, athletics and clubs. We believe that by having our students involved in school sponsored activities, they will feel better connected and more valued as an important part of each school they attend.
Early Childhood
Early childhood is a crucial time in children's lives, a time when they engage in the world around them and learn all the basics they will use in school and beyond. Our Great Start Readiness Preschool classrooms help children prepare for school success. This year we are servicing 32 students, two sections of 16. Both sessions meet all day. This outstanding program is helping our youngest learners. RPS puts a great emphasis on early literacy. We make sure that we differentiate instruction to help all levels of learners. We have an Early Childhood Special Education program that meets the needs of students ages 2-6. We recognize the importance in early intervention and most of these students can catch up with their peers in a short amount of time.
Rockford Public Schools also offers a variety of unique preschool programs. Whether it is Montessori, a full day program or our lab preschool, we have something to meet the needs of our youngest learners. All programs are 4 star rated by Great Start to Quality, Michigan's quality rating system. Our preschools utilize the HighScope curriculum, which reflects state standards and prepares students for kindergarten.
Support for Students
Most students will need some help at some point in their schooling. They might struggle with a particular subject, an assignment, or a life challenge for themselves or their family. We work hard to support students so they succeed, including hiring the best staff to assist them. In addition, we have programs to meet the needs of all level of learners in every grade level and content area. We believe that every student can learn and recognize some may need additional time and support which we provide. We work as a team with parents, students, staff, support staff and community organizations to meet our goals. Additionally, we have implemented a Developing Healthy Kids program. The program continues to focus on providing community education and prevention presentations geared toward mental health awareness and suicide prevention
Fund Allocation
How Rockford is using the funds generated from the enhancement millage:
Hired additional staff and support staff to lower class sizes
Expanded programs such as STEAM (Science, Technology, Engineering, Art and Math) and Career Pathways
Expanded counseling at all 6-12 grade levels to meet the needs of all students
Expanded our Developing Healthy Kids program which focuses on mental health and other areas where we feel we need improvement in meeting the needs of all students
Allocated additional funds for classroom teaching and learning materials
Enhancement millage dollars received
Rockford has received the following enhancement millage dollars:
2017-18 amount received - $1,706,304.50
2018-19 amount received - $1,811,136.34
2019-20 amount received - $1,887,889.93
2020-21 amount received - $1,980,274.26
2021-22 amount received - $2,025,408.54
2022-23 amount expected - $2,151,030.22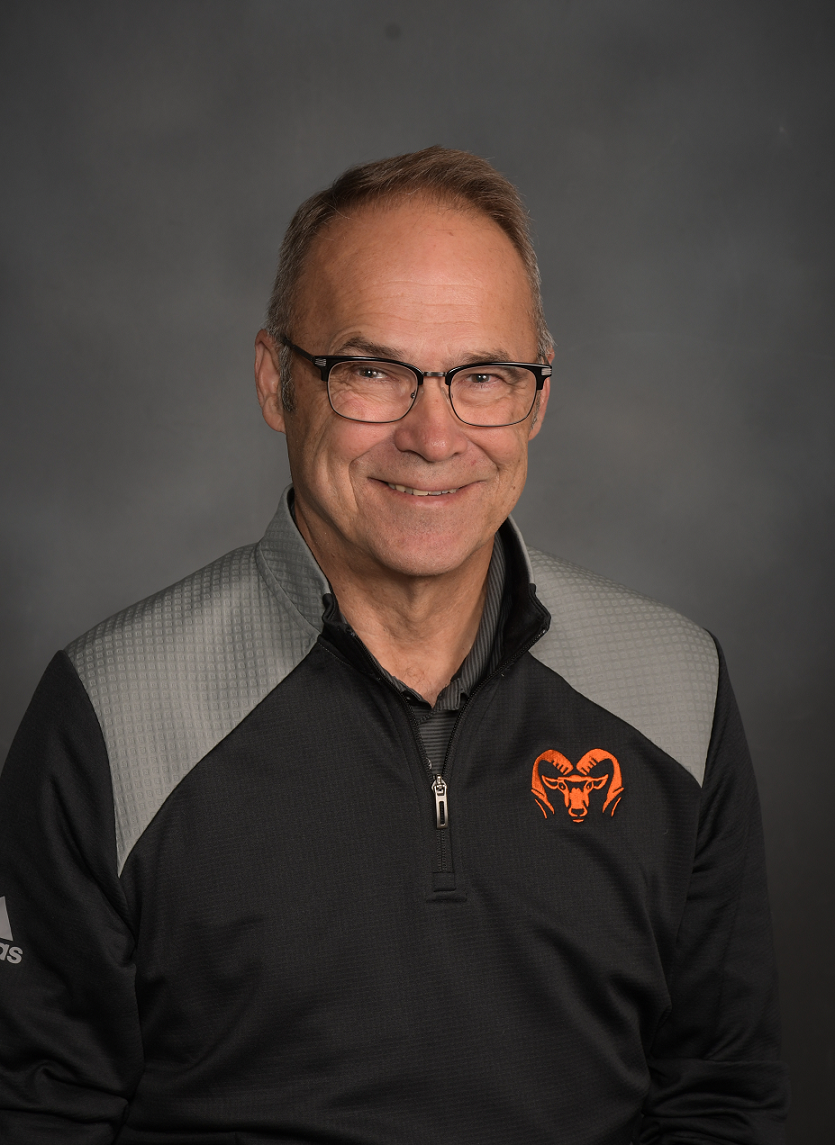 Superintendent, Dr. Steve Matthews