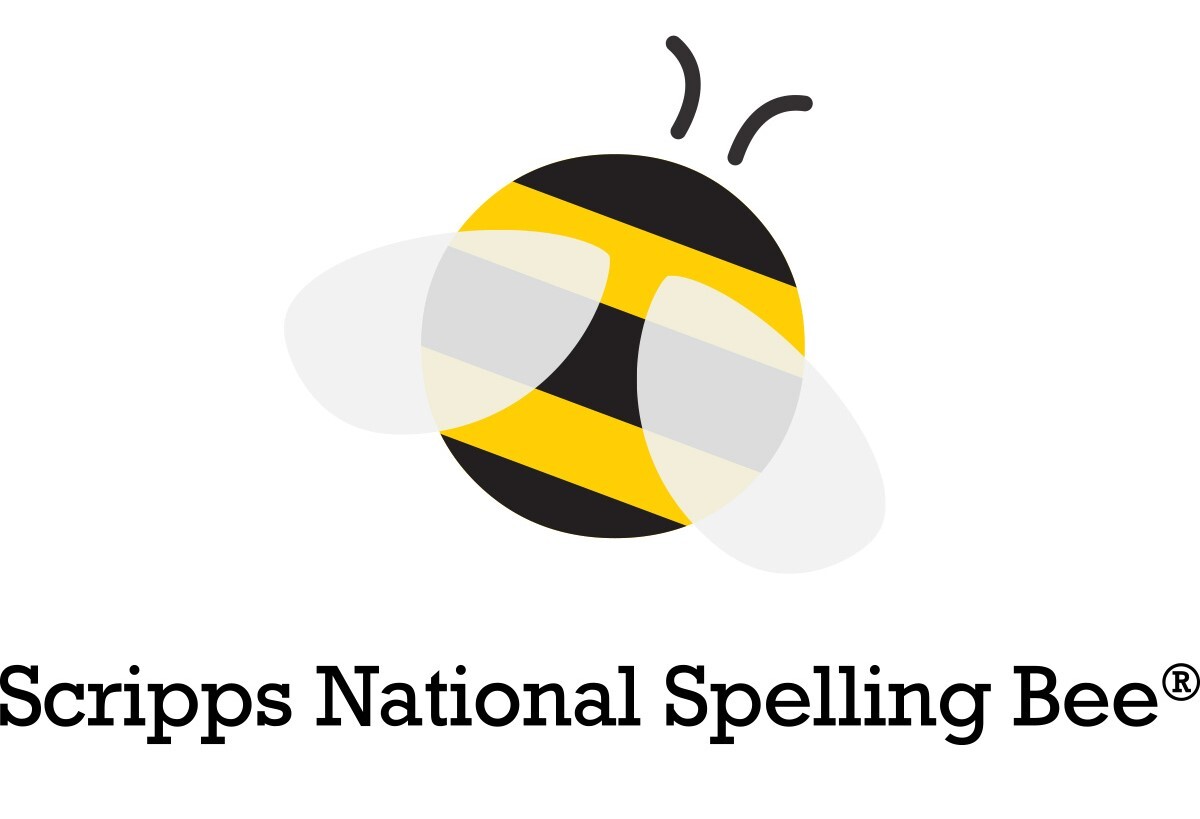 The Greater Grand Rapids Spelling Bee is a Regional bee affiliated with the Scripps National Spelling Bee. The winner wins a trip to compete in the prestigious Scripps National Spelling Bee!
Spelling bees help students improve their spelling, expand their vocabularies, learn language concepts, and develop correct English usage, plus composure under the spotlight, which will help them all of their lives.
TV Schedule for the 94th Scripps National Spelling Bee
Watch the 231 spellers compete in all four segments of competition on ION television and ION Plus. You can find ION television on channel 43 in Grand Rapids, Kalamazoo and Battle Creek, channel 250 on DISH Network and channel 305 HD on DIRECTV.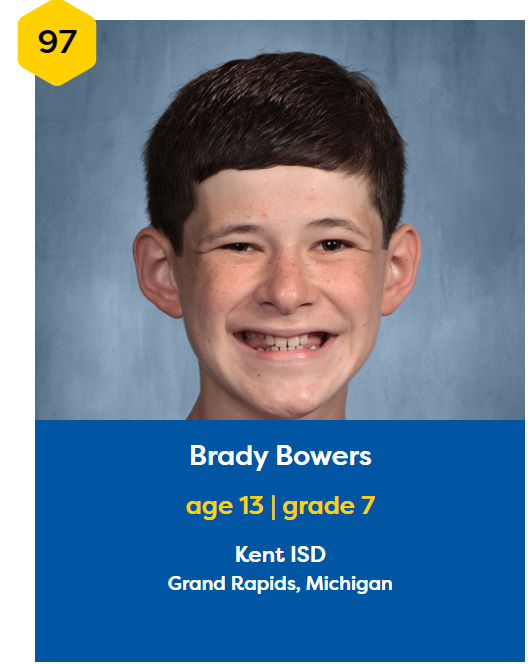 Preliminaries
Tuesday, May 30
9 a.m. - 7:30 p.m. on ION Plus
Quarterfinals
Wednesday, May 31
8 a.m. - 1 p.m. on ION Plus
Semifinals
Wednesday, May 31
8 - 10 p.m. on ION
Finals
Thursday, June 1
8 - 10 p.m. on ION
---
Qualifying Bees
Thank You to all of the Schools and School Spelling Bee Coordinators, who hosted a 2023 Qualifying Bee:
Allegan County: Otsego Middle School – Christy McEvoy with Laura Moes, Moline Christian School
Barry County: Delton-Kellogg Middle School – Debbie Richardson
Kent County:
Ada Christian School – Nate Kiser
Assumption BVM School – Katie Leeder
Northview Crossroads Middle School – Melissa Moens
Grandville Middle School – Sarah Gelbuda
North Rockford Middle School – Shannon Dunham
Forest Hills Northern Hills Middle School – Carie Kuhn
Ridge Park Charter Academy – Johan Linna
Forest Hills Central Middle School – Michele Wallace
St. Thomas The Apostle Catholic School – Jeanne Walch
Thornapple Kellogg Middle School – Molly Formsma
Newaygo County: Newaygo RESA – Brenda Burt
Ottawa County:
Black River Public School – Jim Levering
Holland Middle School – Ashley Zuidema
Zeeland Christian School – Kristi VanDyk
What will your donation do for the Spelling Bee?
Donations support study aids, regional awards, printing, postage, Greater Grand Rapids Spelling Bee refreshments and incentives, and help send our winner to compete in the Scripps National Spelling Bee!
Sponsorship Levels
Business or Individual Sponsorship Levels
See details of what each sponsorship includes.
$3,500 Presenting Sponsor
$1,500-$3,499 Honey Hive
$750-1,499 Honey Pot
$500-$749 Bee Keeper
$250-$499 Honey Bee
Other
Foundation Sponsorship Levels
Multiple sponsorship levels allow foundations to select the one that fits them best.
$1,000 helps pay to get our Greater Grand Rapids Spelling Bee Champion to the Scripps National Spelling Bee
$500 helps pay for Study Guides for students
$250 helps pay for snacks for student participants during regional spelling bees
Other
Considering a donation?
Please contact Maddy Burns or call 616-365-2279. To connect with Kent ISD, call 616-364-1333.
Information and Resources