Talk & Tour Career Series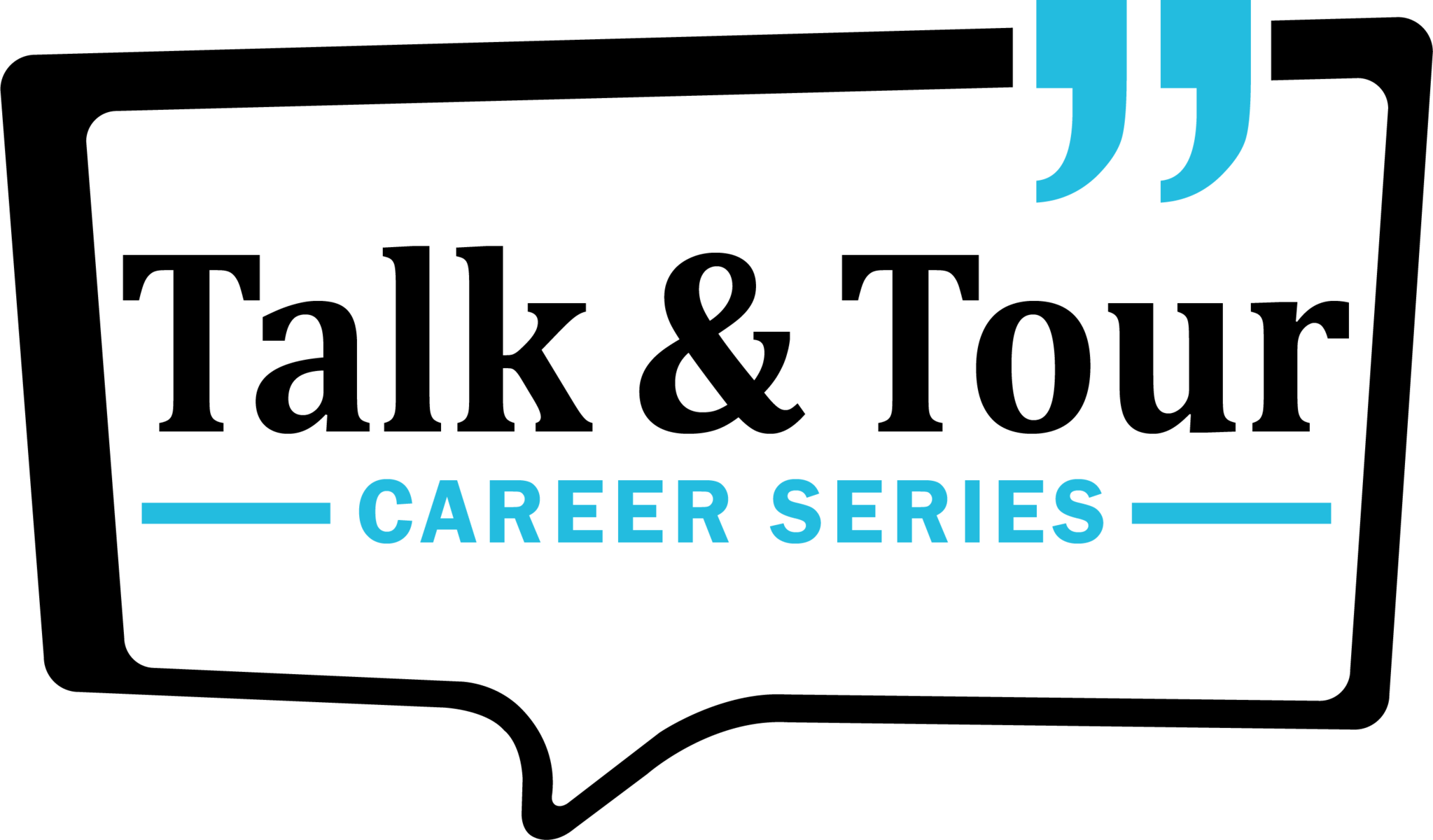 The Talk & Tour Series is an career exploration program designed to increase awareness of diverse careers available in high demand career sectors.
Due to COVID-19, we pivoted to a virtual Talk & Tour format. Below is the list of current events. Our local employers continue to book dates, so please check back.
Through an informal "talk show style" format, a virtual panel of professionals in select industries will share their own career path, the inside scoop on what their jobs are really like, along with their perspective on what you can do to prepare for a career that interests you. This is your chance to ask questions (through the chat feature), get valuable career information and take an action step in figuring out your own career direction. A virtual tour of the host site may be provided, with a special focus on seeing the latest technology and innovation happening in the workplace. A variety of industries and occupations will be highlighted.

Parents/guardians are encouraged to participate.
---

HEALTH SCIENCES
Orthopaedic Associates of Michigan (OAM)
Tuesday, May 4, 2021
5:30 PM - 6:30 PM
Register here for the May 4 event
Featured occupations include: Physicians Assistant, Physical Therapist, Medical Assistant and Talent Acquisition Specialist
RECORDED EVENTS FROM 2020/2021 SCHOOL YEAR

HEALTH SCIENCES/ORTHOPAEDICS
Orthopaedic Associates of Michigan - Surgery Center
---
Featured Occupations: Sterile Processing Technician, Operating Room Nurse, Surgical office support.
---
Featured occupations: Engineer, Sales Director, Human Resources and apprentice.
---

HEALTH SCIENCES
Mary Free Bed Rehabilitation Hospital
---
Featured Occupations: Speech Pathology, Physical Therapy, Occupational Therapy, Recreational Therapy, O & P
---

INFORMATION TECHNOLOGY
Atomic Object
---
Featured Occupations: Software designer, software developer, Accelerator and Delivery Lead
---

HEALTH SCIENCES
Mary Free Bed Rehabilitation Hospital
---
Featured Occupations: Speech Pathology, Physical Therapy, Occupational Therapy, Recreational Therapy, O & P
---

HEALTH SCIENCES
Mary Free Bed Rehabilitation Hospital
---
Featured Occupations: Speech Pathology, Physical Therapy, Occupational Therapy, Recreational Therapy, O & P
---