Literacy is one of our major priorities, with the goal of focusing all our districts, educators and administrators on achieving literacy for all learners, from birth to kindergarten and into adulthood. Strategies include collaboration, professional development, assessment and data, and research-based practices.
Leading a Community of Readers and Writers
Literacy, the key to learning for life!
Literacy is the continual process of constructing meaning through listening, speaking, reading, writing and interacting with people and the environment. Having strong literacy skills is key to a young person's success in school. It enables an individual to be a happy, healthy, and contributing member of a community by:
Gaining knowledge and expressing curiosity about their environment:
Connecting what they know with new information
Evaluating what they see and hear
Communicating with others using a variety of methods
Creating and expressing ideas in new ways.
In 2002, the Kent ISD superintendents (KISA) adopted literacy as a countywide initiative. The superintendents' literacy vision is for all students to achieve at least a minimum of one year's growth in one year's time beyond their current achievement level as demonstrated by an approved literacy assessment.
The goal of the Literacy Initiative is to focus KISA, KCC, Kent ISD and all constituent school district goals and activities around literacy achievement for all learners… birth to five years to school age to adults. The strategies are:
1. Collaboration
Collaborate with district literacy leaders and Kent ISD staff to identify district needs, promote successful practices, and coordinate literacy services.
Work with community leaders of education, business, healthcare, community agencies, and media to promote the importance of literacy and provide literacy learning services for learners of all ages.
2. Professional Development
Develop and provide literacy learning resources such as workshops, newsletters, website, and instructional media materials.
3. Assessment and Data
Identify and promote effective practices for assessment, data collection, and analysis of student literacy learning.
4. Research-based Practices
Identify and promote research-based effective instructional practices for literacy learning for all students.
Literacy News (via The Bulletin Blog)
September 28, 2021
Getting Started with Essential Practices for Disciplinary Literacy
Recently on the LLCN brief podcast, Mark Raffler and Sarah Shoemaker chatted with Jenelle Williams, Literacy Consultant,...
June 9, 2021
Join MiELA to Discover How You Can Incorporate Multiple Literacies to Enhance STEM in Your Classroom
Are you a 3rd, 4th, or 5th grade teacher looking to incorporate STEM placed-based and project-based learning into your...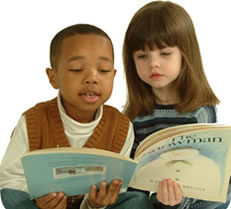 About us...The Literacy Initiative Support Staff
How can we help you?
The work of the Literacy Initiative is led by the Kent Curriculum Council's Literacy Steering Committee. Kent ISD offers consulting staff and services to support the work of literacy learning within our schools and community. Please contact us with your questions and suggestions.
Kent ISD Literacy Support Staff:
Kelli Campbell - Director of Teaching and Learning
Mark Raffler - Educational Consultant for Language Arts and Social Studies
Rusty Anderson - Educational Consultant for Math
Marcus Deja - Mathematics Specialist
Wendi Vogel - Educational Consultant for Science
Mary Nell Baldwin- Professional Development Coordinator
Laura Otten- School Improvement Consultant
Susan Brummel- School Improvement Consultant
Mark Maynard- School Improvement Consultant
Katie Momber - Early Literacy Coach
Sarah Shoemaker - Early Literacy Coach
Christi Gilbert - Early Literacy Coach
Diane Titche - Early literacy Coach