Let's Collaborate to Improve Literacy!
At Kent ISD, we understand the importance of literacy and developing strong literacy knowledge, skills, and dispositions for all children. We are committed to aligning research, practice, resources and policy, developing leadership for literacy, embedding sustained professional learning, strengthening instructional literacy practices through coaching, and implementing research-supported practices in every classroom every day.
Our Foundation

The Literacy Essentials are instructional practices to be used with EVERY CHILD, in EVERY CLASSROOM, EVERY DAY to improve literacy skills. Research has shown that these practices are effective in promoting literacy development. At Kent ISD, these documents are a valuable resource for all our literacy work.
Connecting Leaders, Enhancing Practice, and Improving Literacy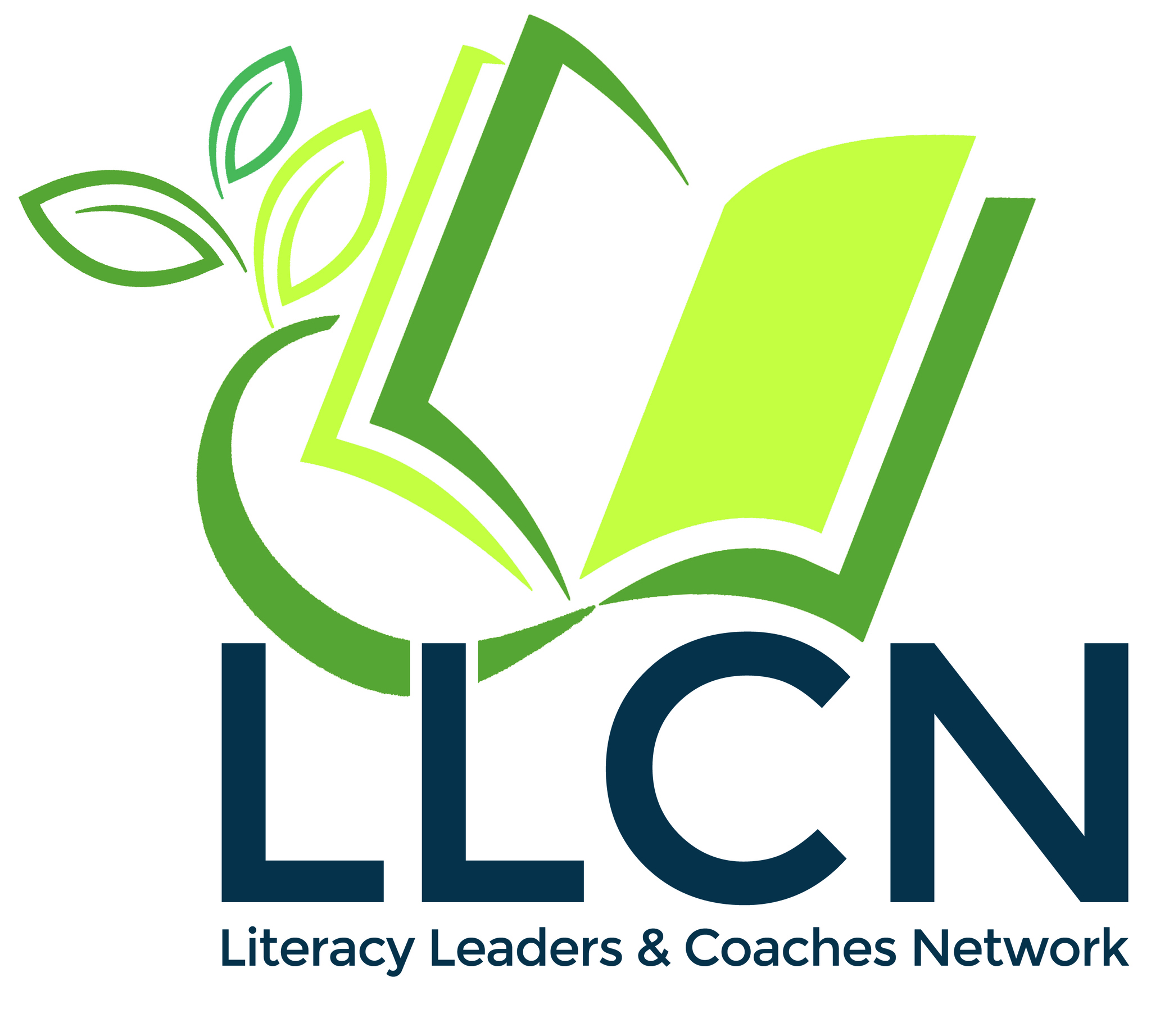 Literacy Leaders & Coaches Network (LLCN) helps literacy leaders and coaches improve literacy instruction through ongoing professional learning and networking opportunities, including face-to-face meetings and a podcast. Our community is unique in West Michigan as we offer continuing support for leaders to enhance their literacy skills.
Early Literacy Grant Funded Coaching Support
The Early Literacy Coaching Collaborative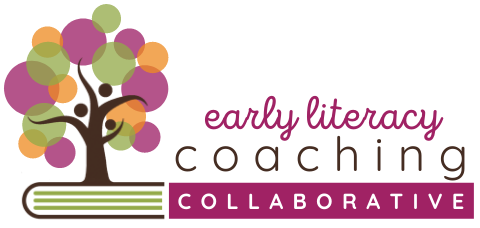 (ELCC) is a grant-funded program aimed at connecting and inspiring literacy coaches to support and improve literacy education. Our program values authenticity and being true to yourself. We believe in creating a community where people share common attitudes, interests, and goals. Our personalized approach to shared achievement promotes equity, and our focus on the growth and well-being of educators and students is central to our service leadership philosophy.
Literacy Supports and Services
Our Literacy Team offers a variety of literacy support and services that can be personalized to fit your district's unique needs. Whether you need assistance with curriculum development or implementation, professional learning coordination or delivery, or assessments, we are here to help.
Literacy Professional Learning Opportunities
At Kent ISD, we recognize the value of embedding sustained professional learning and offer programs that can earn you SCECH credits to fulfill your professional development requirements. Our learning opportunities are designed with flexibility, offering both synchronous and asynchronous options like conferences and workshops to expand your knowledge and skills at your convenience. Take advantage of learning opportunities like the Literacy Leaders and Coaches Network (LLCN), LLCN brief podcast, and Ignite Engagement to further your growth.
Join the exclusive Literacy Leaders and Coaches Network (LLCN)
Join the Literacy Leaders and Coaches Network (LLCN) - the only community in West Michigan that provides ongoing professional learning to connect leaders, enhance practice, and improve literacy. Our network fosters a nurturing environment where you can work with Kent ISD coaches and other participants to learn from one another. As a member, you can delve into the Literacy Essentials and discover practical techniques to incorporate them into your classroom. Our coaches and other districts are available at our network meetings to discuss your current curriculum and projects, providing valuable insights to elevate your work.
Stay up-to-date with our LLCN brief podcast
Our LLCN brief podcast series is a must-listen for anyone interested in staying ahead of the curve in literacy education. Each episode features interviews with renowned literacy experts who provide insights into the latest strategies, research, and trends to enhance professional growth. And the best part? You can earn SCECH credits.
Ignite your passion for teaching
Discover how our Ignite Engagement program can revolutionize your approach to student engagement. We have developed a robust program by merging the Literacy Essentials with research conducted by Ellin Oliver Keene and Dr. Gholdy Muhammad. Accredited by MDE as a Promising Practice, our data show significant improvements in student learning. Find out more today.
Look at what other educators have to say about the professional learning opportunities offered by Kent ISD, and see for yourself.
skip over carousel
Literacy Testimonials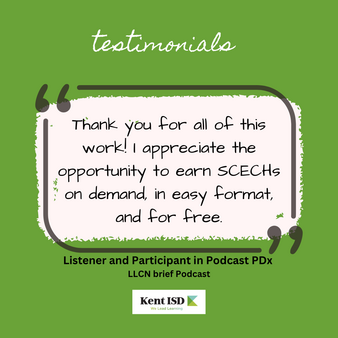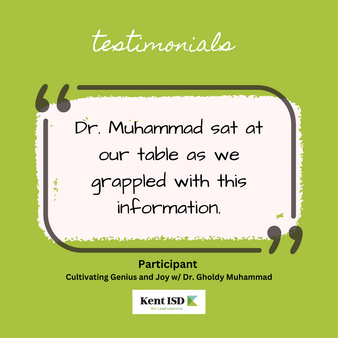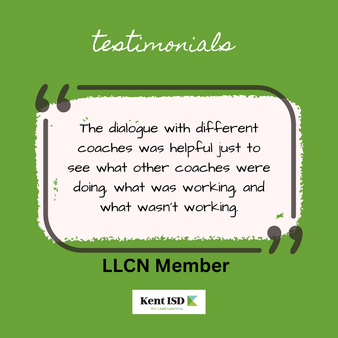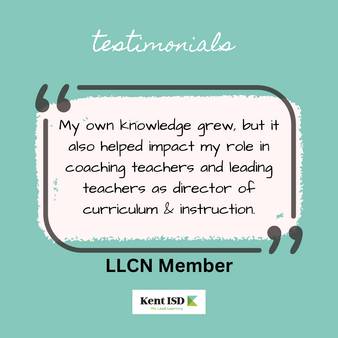 Aligning Research, Practice, Resources and Policy
The Kent ISD Literacy Team believes in basing our work on reliable research. We continuously seek knowledge and guidance from respected literacy organizations, including
Our team is dedicated to representing your district's interests in literacy education at the local, state, and national levels. We take pride in being active members of various organizations, like
Your opinions matter to us, and we strive to ensure you have a voice in critical literacy education decisions. We value your feedback and communicate it to relevant organizations for constructive improvements. By being part of our community, we keep you up-to-date with the latest news and information on literacy education
Literacy Updates and News
September 12, 2023
Curious About the Updated K-3 Early Literacy Essentials? Join Us at LLCN to Discover More!
Have you heard about the recent update to the Essential Instructional Practices in Early Literacy for Grades K to 3? You might...
September 7, 2023
Unleashing Classroom Excitement: Fantasy Football & Esports Transform K-12 Education
In the fall of 2016 and spring of 2017, I incorporated fantasy football and esports into my English Language Arts class to...

The Literacy Essentials are free documents designed for Michigan educators to improve childhood literacy development. The Literacy Essentials provide research-proven, effective approaches to markedly improve literacy skills among Michigan's youngest students.
Using the Literacy Essentials with every child, in every classroom, every day will help improve literacy among our youngest learners.
Individual Reading Instruction Plan
Sample IRP Template Michigan's Student Individual Reading Instruction Plan Companion Document for School Leaders and Leadership Teams with any IRIP Form
Read At Home Plans
This guide includes activities to help your child practice five of the components of reading: Phonemic Awareness, Phonics, Fluency, Vocabulary, Comprehension.
2021-2022 Literacy Professional Learning Fast Facts

1,300+
podcast streams or downloads of 13 LLCN brief podcast episodes with highly sought out local and national literacy leaders.

1,386
SCECHs Earned by 159 Educators
2,467
Hours of ELA Training and Support

238
Educators Attended 10 Virtual and In-Person Professional Learning Opportunities