Online Application System
An Equal Opportunity Employer
Kent ISD could not Lead Learning without the skill, dedication, and efforts of our talented staff - in addition to our great students and families! We encourage and invite you apply for employment through our online system.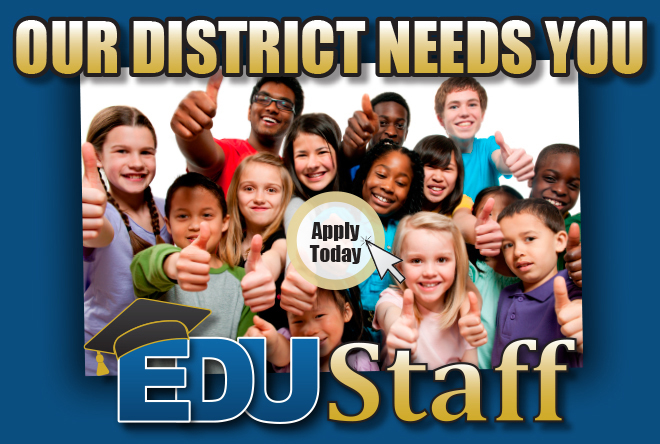 Substitute Teaching in Kent County is contracted through EDUStaff.
Applications for employment are only accepted via Frontline, our online application system. No hard copy resumes or packets will be accepted. If you are unable to access the internet, there is a computer kiosk available for your use during the hours of 8:00am and 4:00pm at Kent ISD's Educational Service Center, Parking Lot 11, 2930 Knapp St. NE, Grand Rapids, MI 49525.
Employment in Kent Consortium Districts
Kent ISD offers a consortium where job seeks have the ability to apply to more than one school district with a single application. Kent ISD does not manage job postings or facilitate the hiring process for consortium districts. If you have specific questions regarding a job posting, please contact the hiring district directly.
We invite you to complete the online application. Your application materials will be retained in active status for one school year.
Frequently Asked Questions - Employment
*Please note, Kent ISD does not manage the job postings for Consortium districts. Each district manages their own postings. If you have questions regarding a specific job posting, you should contact the hiring district directly. Kent ISD is unable to address position-specific questions.
What is the Kent ISD Consortium?
The Kent ISD Consortium is a group of school districts in Kent County dedicated to the recruitment, selection, employment and professional growth of quality educators, support staff, and personnel. When you submit your application, it will be entered into the Applitrack database, where it is available for viewing by all districts in the consortium. With the submission of a single application, you are able to apply for vacancies in any of the participating districts. Kent ISD does not manage or facilitate the hiring process for Consortium districts - rather, each district independently manages their own hiring process. If you have questions regarding a specific vacancy, please contact the hiring district directly.
How do I apply to the Consortium?
Submit your application via the easy online process. When you submit your online application to the consortium, it is also beneficial to upload supporting documentation, which may include your resume, teaching certificate or other credentials, college transcripts, or letters of recommendation.
Can I upload more than one cover letter?
At this time, unfortunately no. Uploads are not vacancy-specific, and can be seen by all districts reviewing the application, regardless of the vacancy they're reviewing for. In these situations, we usually make two recommendations: either compose a general cover letter, or create one document containing all of the cover letters for the various vacancies. With the second option, be sure to include some text at the top of the document indicating to the administrator that the document contains multiple cover letters, and directing him to the correct cover letter.
How do I revise my application that is already in the system?
You can revise or update your application as often as you wish by logging in to the system and make necessary changes. Simply login to your application as normal, make any updates, and save and submit. It really is that simple! It is important for your application to be up-to-date at all times. Please be sure your application always includes your correct mailing address, email address and telephone number(s). Equally important are name changes, additional degrees, new employers, etc.
When applying to multiple vacancies, do not uncheck any boxes on the "vacancy desired" page. Doing so will remove you from the applicant pool for those jobs you've unchecked. Rather, you should only add to, not subtract from, your application. Your application will re-write itself each time you submit your application, making the newest version automatically available.
Who do I contact if I still have questions?
If you have any questions regarding the application process, please contact Dena Harris via email or at 616.365.2220.
Questions?
---
Kent ISD does not discriminate on the basis of race, creed, color, national origin, age, sex, sexual orientation, physical/mental disability or veteran status in its educational programming, enrollment, employment or contracting. Kent ISD is an equal-opportunity employer and fully observes all applicable laws and regulations.