Summer Courses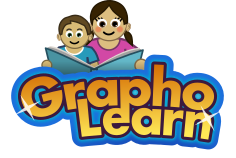 GraphoLearn is a game-based reading program for students going into 1st or 2nd grade. To access this FREE 12-week program for your student, complete the interest form here.
Learning Activity Packets
The printable packets below are guides full of fun activities for students to try out at home. Each packets contains a week's worth of activities.
Don't have access to a printer? Your local Kent District Library or Grand Rapids Public Library branch can print them for you at no cost.
Our top picks for summer learning at home
Below you will find all kinds of great sites and online activities hand-picked by curriculum experts at Kent ISD. This includes self-guided courses like Khan Academy as well as fun activities like math games and virtual field trips.

Michigan Learning Channel will host thematic summer programing from June 21- August 15. Each week, two hours of grade level specific ELA and math programs will continue to support students in building their understanding of concepts while being centered around a core weekly theme.
Tune in online or find the channel on your TV here!