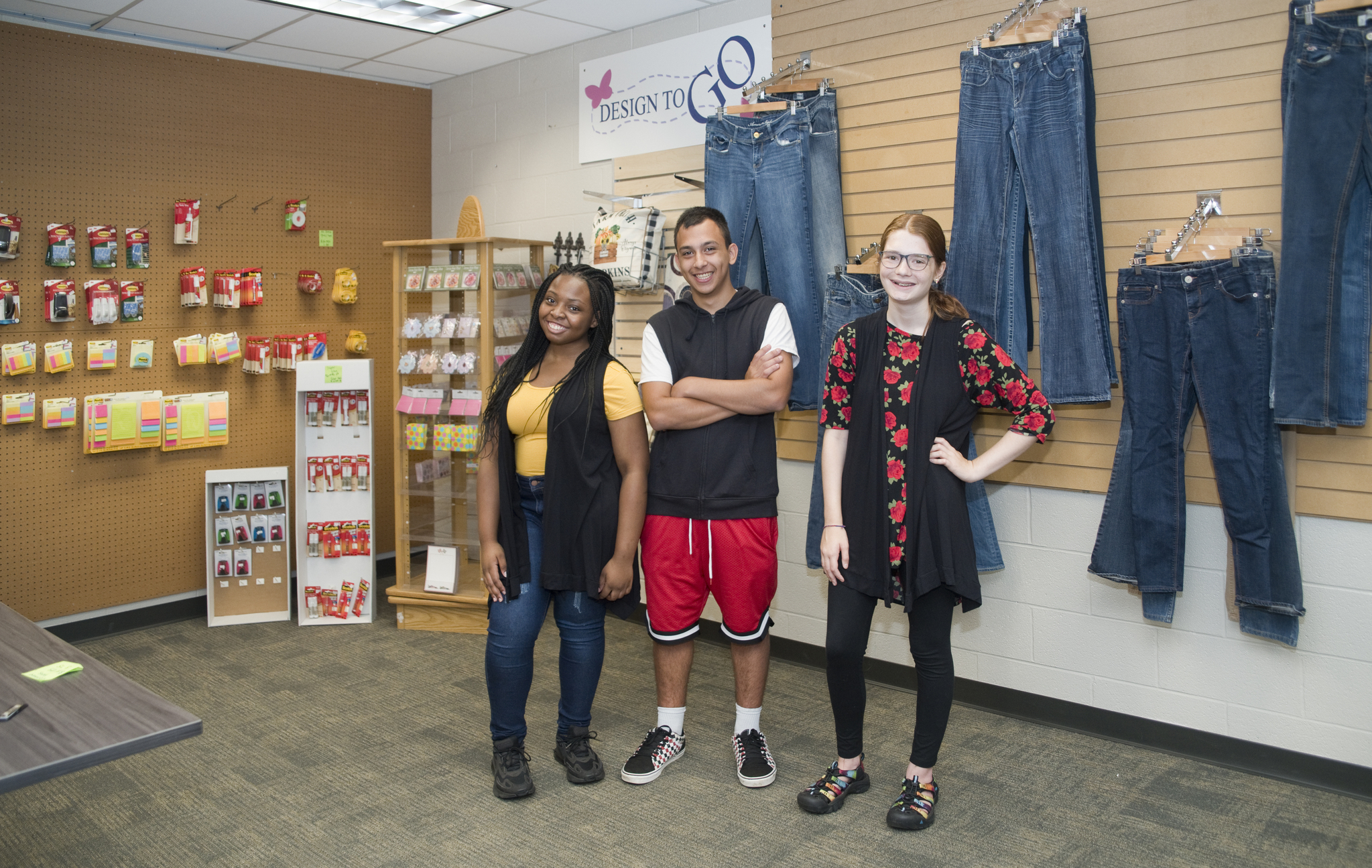 If working with people, products and money sounds exciting to you, explore the world of retail. Gain general retail skills in stocking, pricing, displays, cashiering, merchandising, and customer service. Come see what's in store!
You Can Learn...
Stocking, replenishment and inventory
Sales and customer service skills
Retail math and cash register operation
Workplace safety
Merchandising and display
Operation of coffee and espresso makers
Operation of popcorn machine
Operation of virtual business software
Gift Store Retail Marketing...
Students study the 4 P's of Marketing:
Product
Price
Place
Promotion
Meet Our Instructional Staff
Kyle Retan

Hello! My name is Kyle and I am the Instructor in the Retail Marketing program at Kent Transition Center. I am excited to be starting my 6th year at the Transition Center and I love it! One of the coolest things about KTC is not only are students learning valuable skills to help them get great jobs, they are also having fun!
I earned my bachelor's degree in elementary education, always thinking I would be an elementary teacher. Before coming to KTC I worked at Wyoming Junior High. Once I spent time in the classroom with older students, I was hooked! I think one of the best things about working with high school students is that they get my jokes!
To put myself through college I worked at a local health club. I started out part time and worked up to management. This job allowed me to gain a wide range of skills and experience in retail. I have an Associates degree from Grand Rapids Community College and a Bachelor's degree in Elementary Education from Grand Valley State University. I am pursuing my Masters in Urban Education from Davenport University, with an emphasis in business, marketing, management and technology.
My husband, Eric is a math teacher. We have 4 kids and one grand-daughter. They keep us very busy as they are all involved in many activities. We enjoy our summers together and travel as much as possible.
Alicia Gonzalez

Hi! My name is Alicia Gonzalez and I am the CTE Specialist at KTC's Retail Marketing program! I assist students in learning job skills, making them more prepared to begin a job in retail or marketing. I proudly assist students in running KTC's store where we sell snacks and drinks to the students and staff of KTC. This hands on experience allows students to gain knowledge in a real world setting. I bring students to community job sites like Meijer and Old Navy where they will assist employees in completing actual job tasks! I love being able to assist students in having valuable real hands-on experience in retail, making them more employable for their future careers!
I graduated from Michigan State University with a Bachelor's of Arts in Psychology and I have over 5 years experience working directly with both adults and children diagnosed with developmental, cognitive and/or mental disorders. I spent over 4 years working in and managing residential Adult Foster Care Homes where I was able to assist adults with a range of abilities learning activities of daily living skills both in the home and in the community. I also case managed for families who have a child diagnosed with Autism Spectrum Disorder and connected them to community resources.
I have worked several retail jobs while in high school and college and continue to work part-time as a retail florist. I love being able to share my real-world learned experiences with my students. I also own an event floristry business and am able to share with students how I market and run my small business. Being able to combine both my passions of teaching others with a range of abilities life skills and how to market and work in a small business is such an amazing opportunity.


SPOTLIGHT:
Read about students helping out at Meijer Knapp's Corner and Old Navy on East Beltline!
Kyle Retan
Instructor, Retail Marketing
Alicia Gonzalez
CTE Specialist - Retail Marketing