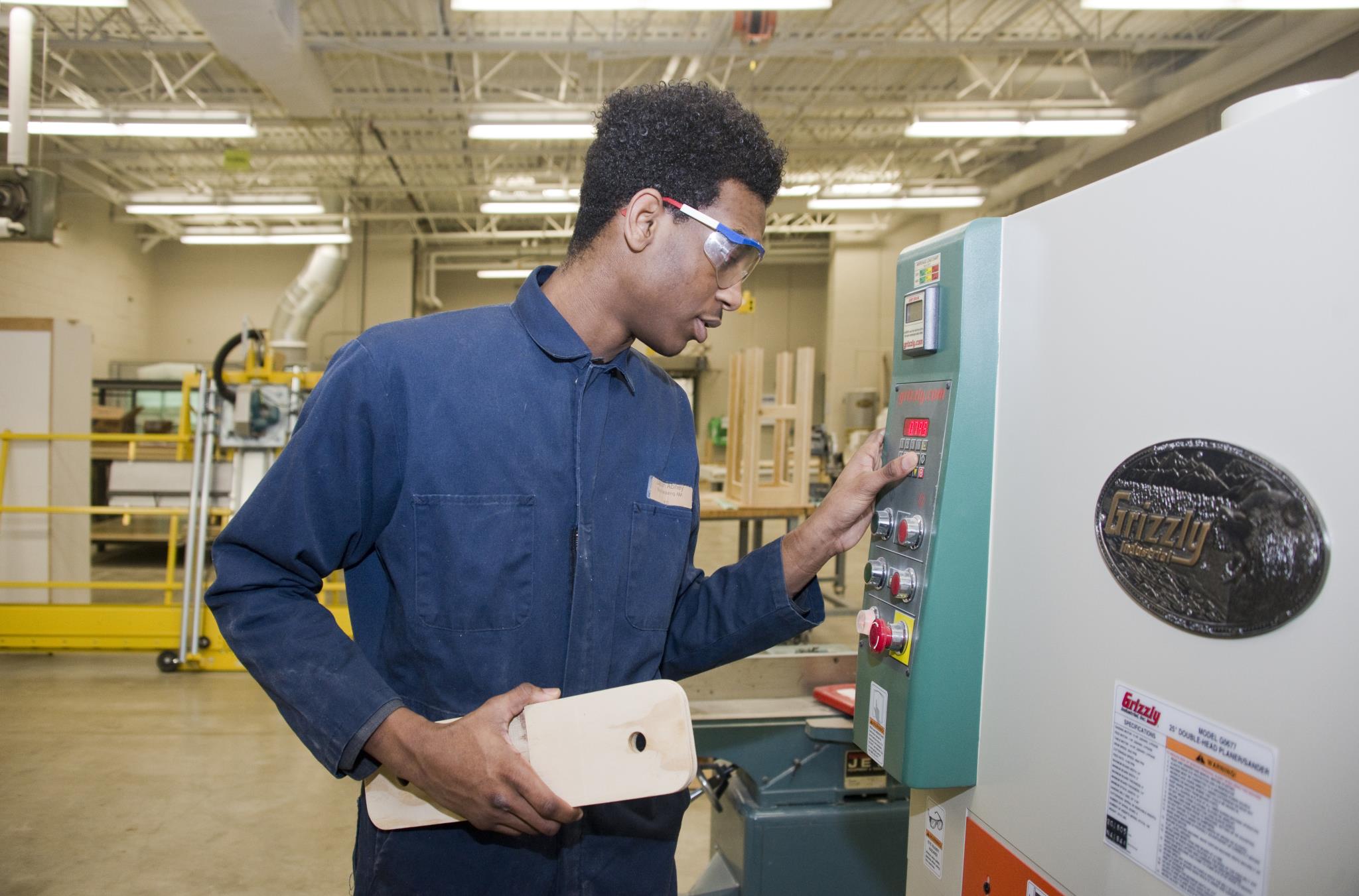 Manufacturing jobs are increasing rapidly, so trained workers are in high demand. Our lab simulates an on-the-job environment to help students get ready for an entry level position.
You Can Learn:
Manufacturing principles
Use of professional tools
CNC machine setup and operations
Inspection and quality control
To follow precise directions
Communication skills
Assembly and welding
A Successful Student is able to:
Use hand and power tools
Climb, carry, and stand for long periods of time
Use measurements and fractions
Handle a noisy atmosphere
Handle a physically and mentally demanding workload
Complete repetitive work or duties with attention to detail
Meet Our Instructional Staff

Barry Wackerle
Hello! My name is Barry Wackerle and I am the KTC Manufacturing Instructor. This is my second year at the Transition Center and I am excited to be working with the students! My passion is to help others and I believe my purpose in life is to teach young people so they can become successful individuals. I thoroughly enjoy teaching and feel rewarded by helping students learn.
Industry Experience
Drafting, Technology Education and Wood Technology Instructor since 2006
Carpenter
Landscaper
Sales Representative
Education
Bachelor's degree in Industrial Technology Education (IX) from Central Michigan University
Earth/Space Science endorsement (DH)
Working on my Master's degree in Career and Technical Education through Ferris State University
My wife and I have three children, a dog and a cat. I have a deep love for the outdoors and enjoy many outdoor activities such as hunting, fishing, cross-country motorcycle riding and snowmobiling. I enjoy fixing my own cars and trucks and I am very interested in performance engines of all types. My greatest joy in life is spending time with my family.

Dennis Adomaitis
Hi! My name is Dennis Adomaitis. I work in the Manufacturing Program as a Career Technical Education Specialist. I have worked at the Transition Center for 16 plus years, in various programs. I returned to the Manufacturing in 2017. I find it very satisfying to help students develop their work behaviors and program skills.
Prior to working at Kent ISD, most of my job experiences have been assembly, repair or maintenance related. Some examples are: machine shop work, the bicycle business, and apartment maintenance. I attended Aquinas College for several years before transferring to the University of Michigan.
In my spare time I like to hike the trails of local parks for exercise. I also have interest in traditional archery history, bicycles, and wood working.
Barry Wackerle
Instructor, Manufacturing

Send me a message