Curriculum Crafter Tool
What does the Curriculum Crafter® Tool Do?
About Curriculum Crafter®
The Curriculum Crafter® Tool provides a standards and content expectation-based mastery curriculum to enhance teacher and school administrator efforts to maximize student achievement through the intentional and thoughtful application of a web-based, content-rich curriculum product that is fully aligned with state standards, benchmarks, content expectations and common core.
The Curriculum Crafter® Tool assists schools and districts in improving student achievement by providing a robust curriculum with embedded resources, lessons, assessments, differentiation strategies, project-based learning, embedded technology, 21st century skills and more. All of the content for Common Core has been build using Universal Design for Learning principles. Our consultation and implementation guidance combines the latest research and development in curriculum design, assessment, alignment, instruction and management. All standards, analyses, assessments, and resources are the collaborative product of exemplary educators from local school districts and Kent ISD staff.
Curriculum Crafter® Tool is used currently by educators in public, charter and non-public school districts and colleges/universities within the state of Michigan. Both teachers and administrators appreciate the dynamic, yet easy to use format of Curriculum Crafter content that helps improve the quality and relevance of instruction, while also increasing the collaboration and focus of all teaching staff. Created in Kent County by master teachers for all teachers, it is a vibrant expression of the latest research in instruction and assessment.
Michigan Content Expectations/Common Core State Standards
Is it difficult to maintain the alignment of your curriculum with changing Michigan Grade Level and High School Content Expectations and with the new Common core State Standards? Are you less than fully satisfied with the alignment overall and do you suspect that your students could achieve more if your curriculum was more closely aligned? As a licensee of Curriculum Crafter, you can be sure to have the most up-to-date, fully aligned K-12 curriculum management and decision tool on the market today.
Kent Intermediate School District's Curriculum Crafter® Tool provides a content rich, K-12 curriculum that is tightly aligned to the standards and benchmarks of the Michigan Curriculum Framework as well as the Common Core State Standards. It is a comprehensive curriculum, including lessons, assessments, and resources that can powerfully improve collaboration, instruction and student achievement. Curriculum Crafter® Tool also includes many of the SMARTER Balanced released items.
Always Updated
As CE's change at the national and state levels and as the Common Core State Standards have been approved, Kent ISD and exemplary teachers from throughout Kent County work diligently to align the new standards to the curriculum and they continue with the detailed process of revising instructional content so you can be assured that the curriculum you use is completely relevant and up-to-date. All changes and revisions are dated and are clearly posted to the Curriculum Crafter site so each local district may update their version of the curriculum master anytime, in a matter of minutes, when it is convenient for them. Teachers today are asked to do so much more than teach and many are asked to develop curriculum content in addition to their other responsibilities. Many of them do not have the time to do so and the importance of the alignment work makes their task that much more critical. Curriculum Crafter® Tool can remove this added burden for teachers since the monitoring and updating is done expertly by Kent ISD and teachers from around the country and elsewhere. This allows teachers to focus their time on what they do best...teach.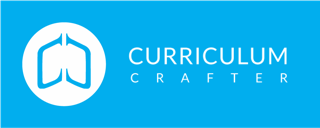 For More Information
Please visit the Curriculum Crafter website. For detailed information on the alignment of Curriculum Crafter content with Grade Level and High School Content Expectations, please contact:
Marcia Logie 616-365-2304
marcialogie@kentisd.org
Danna Ferris 616-866-9738
dannaferris@kentisd.org