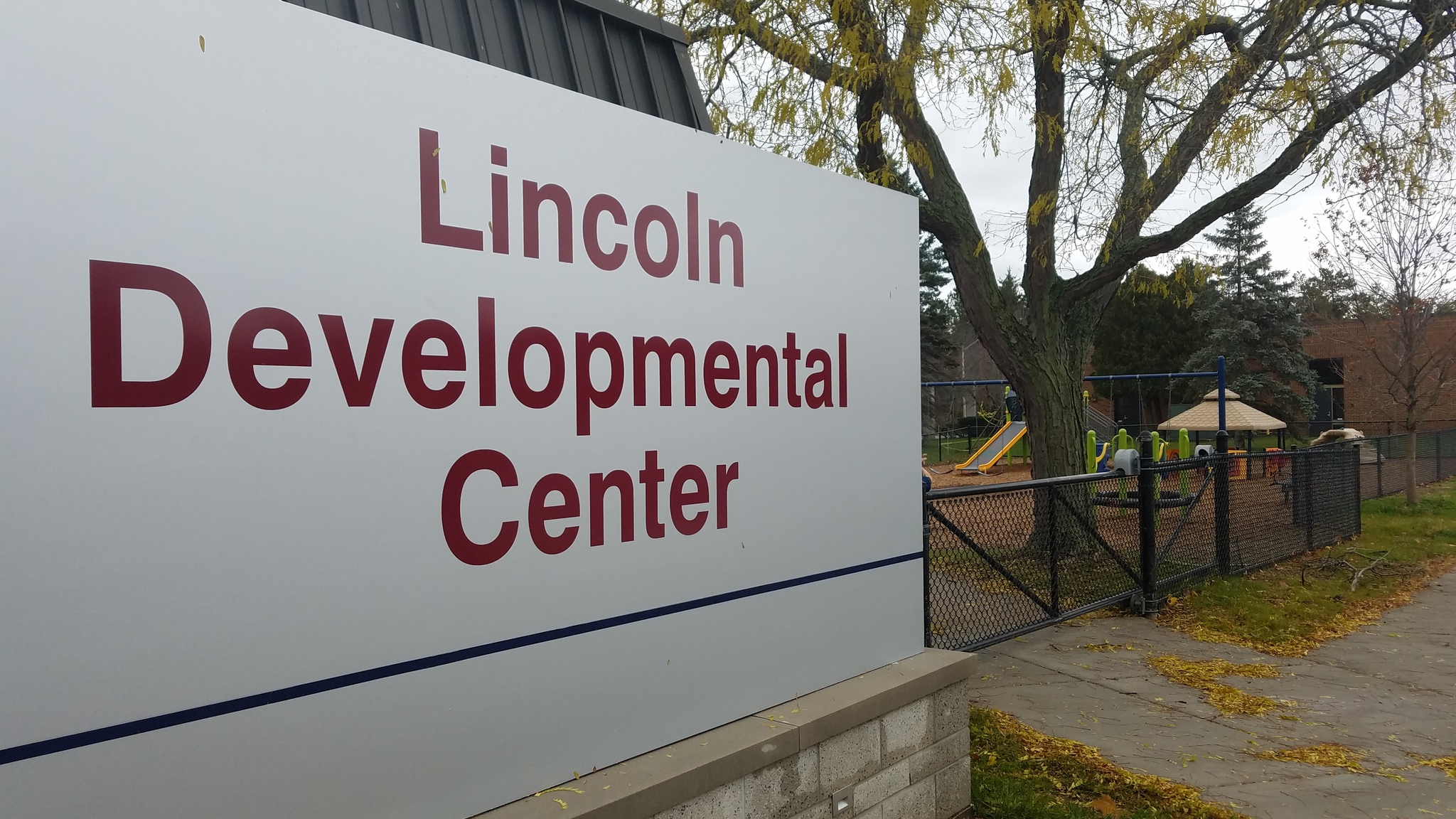 Lincoln Developmental Center
Lincoln Developmental Center is part of the Lincoln Campus continuum and is staffed with caring and dedicated staff who feel privileged to support student learning. Students at Lincoln Developmental Center are grade kindergarten through age 26. Each student who attends qualifies for special education and has an Individualized Educational Plan (IEP). Most of the students' learning needs are in the areas of severe multiple impairment, cognitive impairment, and Autism Spectrum Disorder.
Programming includes speech, physical and occupational therapy as needed, as well as school-wide art therapy, sensory room opportunities, music therapy, adapted physical education inside and out, including a newly renovated therapeutic playground accessible to all.
Lincoln Developmental Center provides programs and services on behalf of the member districts in Kent County. Enrollment is determined through the Individual Education Program (IEP) team process.
Here is a link to view our Special Education Directory of service providers in Kent County area schools.
Principal - Steve Kadau
Steve Kadau, principal
stevenkadau@kentisd.org
Get to know our principal
Steve Kadau says being an administrator of special education programs is a privilege. At Lincoln Developmental Center, the team of professionals are dedicated to learning and growing as educators, whether they are teachers, classroom support staff or related service staff. Steve believes addressing the challenges of the special needs population at LDC has a lifelong impact on students and their families.
Some highlights from Steve's career include:
Graduated from Western Michigan University with a Bachelor of Science degree in Special Education, in 1983. In April 1992 received Master of Education degree from Grand Valley University.
Began teaching for Grand Rapids Public Schools in the fall 1983.
Taught 14 years in the POHI Program at Ken-O-Sha Elementary and Ottawa Hills High School.
In the Fall of 1996 became Program Supervisor of the POHI and VI Programs for GRPS/Kent ISD.
Starting in 2006, I became the principal of Lincoln School.
From 2014-Present, I serve as principal of Lincoln Developmental Center.
Steve's vision
Steve says what he loves most about this program is the ability to have a positive impact on the quality of life for students and their families. When a student with Autism or Cerebral Palsy develops the ability to communicate for the first time, takes their first steps, or learns to sit with a group of other students, these skills can directly impact their independence and change the direction of their future.
Administrative Assistant - Raeanne Drooger
Raeanne Drooger, Administrative Assistant
raeannedrooger@kentisd.org
Raeanne has enjoyed working with the special needs population as long as she can remember. She has assisted with respite care, worked directly in classrooms, and interacts and assists students within an office setting daily. It excites her to see students work hard on their goals, and to be able to help celebrate their many accomplishments. Raeanne says all it takes is a smile or a comment from a student to brighten her day.
Here are some career highlights that led Raeanne to Lincoln Developmental Center:
In fall of 1997, hired through GRPS as a paraprofessional at Ken-O-Sha Elementary.

In summer 2004, began working in a clerical role through GRPS at Ottawa Hills High School.

In summer 2009 - present, administrative assistant at Lincoln Developmental Center.