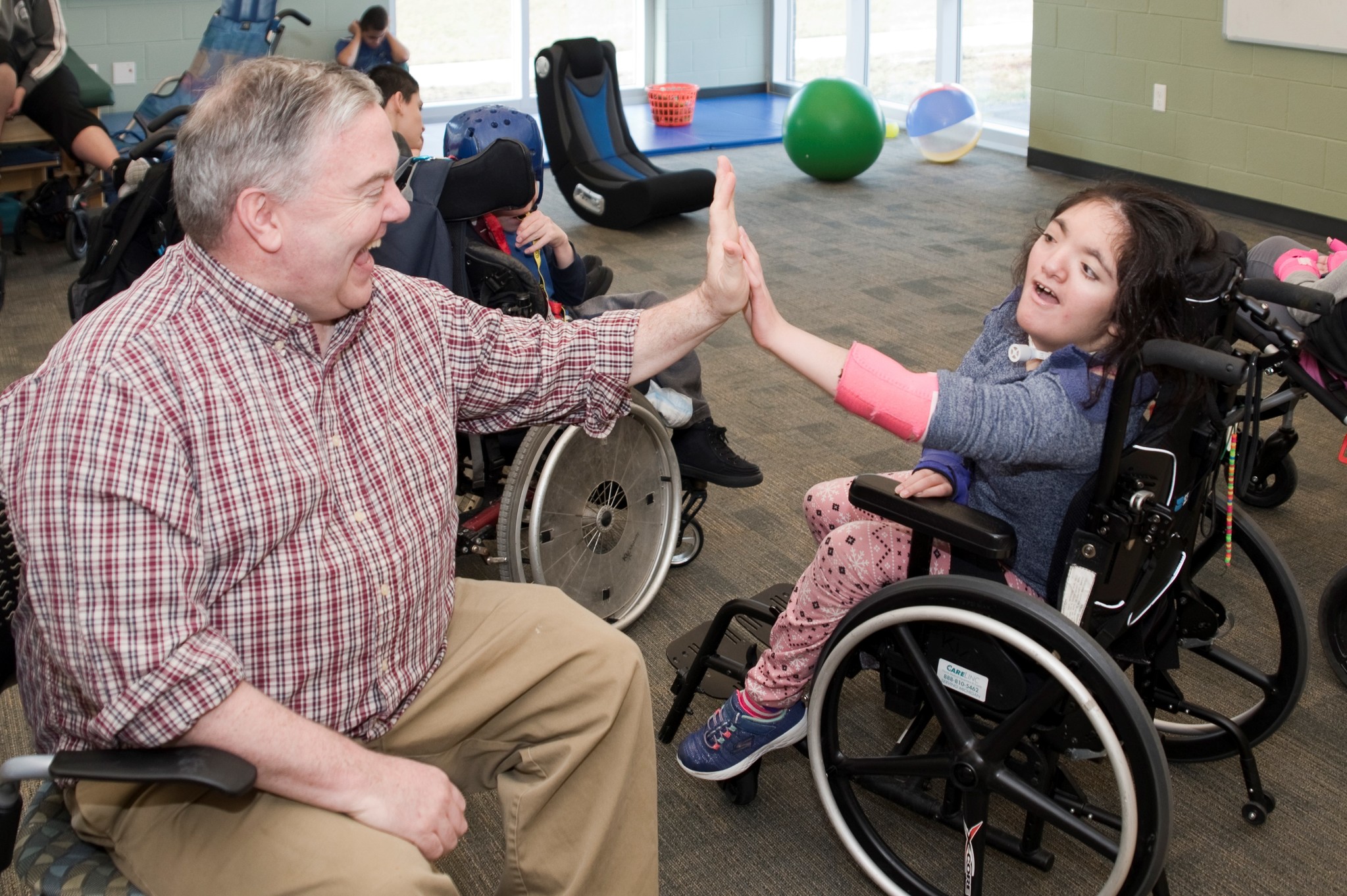 Center Programs
Kent ISD Center Programs provide specialized services to meet the needs of students with individual education programs (IEPs) that have complex needs. Kent ISD operates 9 Center Programs for students, birth through the age of 26 years old, who reside within the boundaries of Kent County and its member districts. Placement is determined through the IEP team process when the team determines highly specialized services are needed to meet the individual needs of a student.
Center Programs Review
Follow what's happening with the Center Program Review, get updates, reports and important dates: Special Education Center Programs Review.
Contact Information

Paul
Dymowski

- Director of Center Programs

Email: pauldymowski@kentisd.org
Phone: 616-363-8102
Cheryl Bauer - Administrative Assistant
Email: cherylbauer@kentisd.org
Phone: 616-363-8108
Our Center Programs
Early On assists families with infants and toddlers, from birth until 36 months, who have a delay in their development or a diagnosed disability.
The Early Childhood Center offers students age 3-5 pre-school special education. The program has two locations: Greenridge Elementary and South Godwin Elementary.
The Oral Deaf Program serves students who are deaf or hard of hearing, from birth through secondary education.
KEC Oakleigh serves students K-8 who have significant emotional impairments and persistent behavioral concerns. The goal is to teach coping skills and strategies that will allow students to self-regulate their behaviors and transition back to their local school program.
KEC Beltline is a dual program for students with emotional impairments offering a high school diploma as well as preparing them for transitioning into the world of work.
Pine Grove serves students with special needs who have moderate to sever cognitive impairments, are severly multiply impaired, or have autism from Kindergarten through age 26. Pine Grove is part of the Lincoln Campus continuum.
Lincoln School
Lincoln Developmental Center is part of the Lincoln Campus continuum and serves students Kindergarten through age 26 whose needs are in the areas of severe multiple impairment, cognitive impairment, and Autism Spectrum Disorder. Programming includes speech, physical and occupational therapy as needed.
Community Transition Campus
LRE Needs Process Review Form
To initiate the needs process review for students to be considered for placement in a Center Based Program, please follow this link to the LRE Needs Process Review Form.
The form is for Kent ISD member district special education administrators to contact Kent ISD Center Program staff to assist with a LRE review, coaching and capacity building.
All information entered will be in a confidential Kent ISD account
Contact Center Programs
Kent ISD, Center Programs
2930 Knapp St NE
Grand Rapids, MI 49525
Paul Dymowski - Director of Center Programs
Phone: 616-363-8108
Email: pauldymowski@kentisd.org
Cheryl Bauer - Administrative Assistant
Phone: 616-363-8108
Email: Cherylbauer@kentisd.org