Developing a College- and Career-Ready Workforce:
An Analysis of ESSA, Perkins, and WIOA
---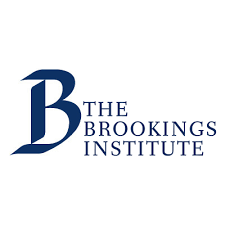 Preparing America's labor force: Workforce development programs in public community colleges
In this policy paper by the Brookings Institute, the authors make use of interview data from multiple STEM-focused workforce training programs at public community colleges around the country to identify five common characteristics of successful programs.
---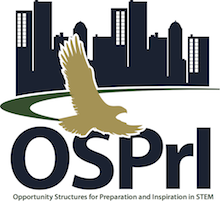 Understanding "Exemplar" Inclusive STEM High Schools: Preliminary Findings for a Theory of Action
The Opportunity Structures for Preparation and Inspiration in STEM research group developed the document to offer some high-level findings to measure your (high) school's work toward preparing students for STEM career pathways.
---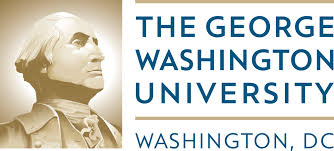 The G.W. Research Team has identified 14 critical components that characterize the ISHSs in our in-depth qualitative case studies of 8 exemplar ISHSs. Using these data, our research team developed a STEM Inventory that a school can use to improve its STEM education program. The STEM Inventory will provide an overview of the STEM opportunities offered to students and suggest areas for growth and improvement
---

Elements of Effective Practice for Mentoring
Mentoring continues to grow in diverse directions and is embedded into myriad program contexts and services. The fourth edition of the Elements of Effective Practice for Mentoring™ is intended to give this generation of practitioners a set of programmatic standards that will empower every agency and organization, and raise the bar on what quality mentoring services look like
---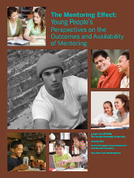 The Mentoring Effect
Young People's Perspectives on the Outcomes and Availability of Mentoring
---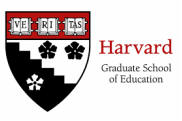 ​In the following reports, Harvard's Graduate School of Education identifies what are some of the issues educators (K-12 and Higher Education) can work on to make schools work for more students. In the "
Pathways to Prosperity
" Report, the point was made for revitalizing and expanding the role of career readiness education in our schools. The case was built upon data showing lagging U.S. educational attainment, ominous labor market projections, and impressive performance by the strongest European education systems. In a follow-up report, "
Creating Pathways to Prosperity: A Blueprint for Action,
" Harvard professors, as well other educational leaders, present ideas on how to make career readiness for all students a reality.
---

Connected To Careers: Expanding Employer Leadership In Career Development
​In this report, the U.S. Chamber of Commerce Foundation released a new report exploring new forms of business supports that can strengthen the employer voice in career development and equip schools with the tools they need to prepare youth for the world of work. The report offers an employer-led approach for helping students make the school-to-work transition.
---

Materials For Enabling Hands-On Robotics And STEM Education By Maja J Mataric, Nathan Koenig, And David Feil-Seifer
In this article, the authors lay out an approach to enabling hands-on experiential robotics for all ages through the introduction of a robot programming workbook and robot test-bed
---

Active Learning Increases Student Performance In Science, Engineering, And Mathematics
In this Proceedings of the National Academy of Sciences article the authors document, "that active learning leads to increases in examination performance that would raise average grades by a half a letter, and that failure rates under traditional lecturing increase by 55% over the rates observed under active learning."
---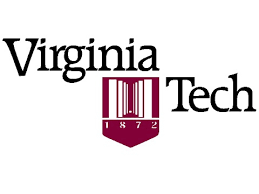 Integrative STEM Education As "Best Practice"
By Mark Sanders- Virginia Tech
In this research paper, the author discusses the merit of an integrative STEM education approach.
---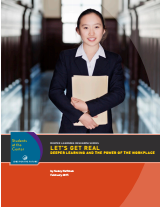 Let's Get Real: Deeper Learning And The Power Of The Workplace
By Nancy Hoffman
While the phrase "college and career readiness" pervades current policy debates about high school improvement, "career readiness" often seems like an afterthought, tacked on as if to suggest that an academic, collegeprep course of study—the real priority of most recent school reforms—will automatically produce better job prospects.
---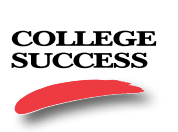 Impact Of Cognitive, Psychosocial, And Career Factors On Educational And Workplace Success
By ACT, INC.
How we educate and train our youth to be successful postsecondary students and workers is one of the most critical questions of our time. We cannot compete globally without a high percentage of our citizens succeeding in college and in the workplace. What are the key factors of college and work readiness?
---

Effective Career Awareness And Development Programs For K-8 Students
In this report, Hanover Research examines the importance of career development programs for elementary and middle school students, as well as effective practices in the delivery of career-focused educational programs. The report draws on a review of the literature, as well as case examples from across the nation and Texas, specifically
Upcoming Events
March 13
Groundhog Job Shadow Day
Groundhog Job Shadow Day
Calendar:
Career Readiness
Have you started to look around your classroom and wonder, "What's Next?" or dream about the job you will do after high school? Are you interested in pulling back the curtain of the world of work and spending the day with a mentor? If you answered "yes" - #GSD20 is for you!
When: March 13, 2018
Time: 9AM - 2PM
Where:You get to choose the role that is right for you - there are almost 300 roles to shadow for the day! Click here for more GSD 20 information!