STUDENT REGISTRATION opens at 7:00 AM on December 7th (*new date). Check out the student GSD page for more information.

Groundhog Shadow Day - Mentor Enrollment
Program Overview
Groundhog Shadow Day 2019 is a job shadow event open to high school students in Kent County. On Friday, February 1, 2019 from 9:00 AM - 2:00 PM, students will meet with an industry professional in the field of their choosing to learn valuable career information. We hope to have a wide variety of career opportunities available for students and need YOUR help.

Employers agree to provide students with opportunities to:
Get an overview of their company's industry, the day-to-day operations of specific departments, positions available, and requirements for successful employment (i.e., level of education, career pathways);
Interact with a variety of professionals with different levels of responsibility, education, and experience;
Engage in a hands-on activity or demonstration that reflects the skills required in this sector if possible; and
Preview current or recent projects so they understand some of the potential work demands required.
We are looking for all types of roles and positions to be represented in this event, so please forward this information to people in your professional or personal circles who you believe would be interested in mentoring and encourage them to participate in Groundhog Shadow Day 2019.
Please join Kent ISD in creating excitement around the future workforce and help young people find the path that is right for them.
Employer registration has now CLOSED.

Kent ISD Career Readiness coordinates communication between mentors and students. Employers will have names of their guests in early January 2019.

Many employer partners elect to host several students so they include a cross-section of activities, here is a sample Best Practices Agenda example to launch your creative juices: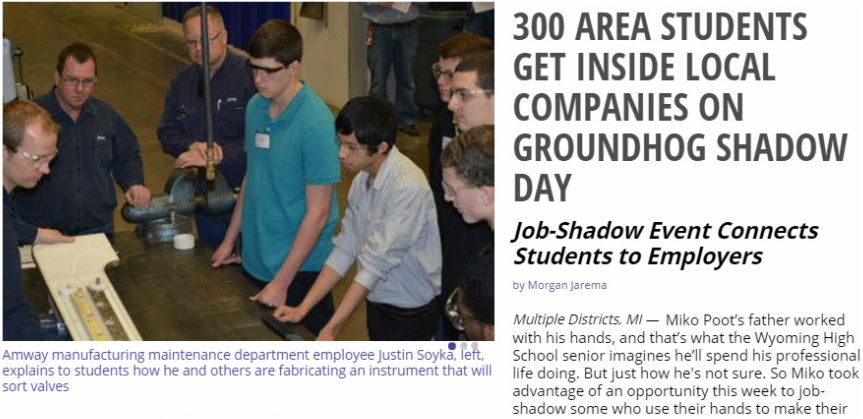 Upcoming Events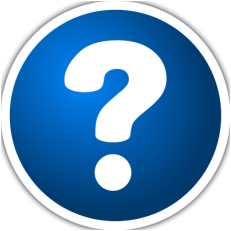 Email your questions or call (616) 365-2369