District Information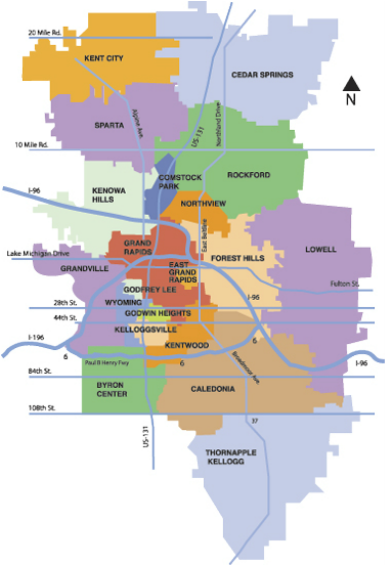 DISTRICT LIST, LINKS AND RECESSES
We've assembled resources to help facilitate connections and collaboration between Industry and Education.

2017/2018 Kent ISD Directory
This valuable resource includes information about all KISD programs and
services, along with contact information about all 23 school districts in the Kent County Intermediate School District.

List of all school districts in Kent County and for a link to their webpage.

Upcoming Events
March 13
Groundhog Job Shadow Day
Groundhog Job Shadow Day
Calendar:
Career Readiness
Have you started to look around your classroom and wonder, "What's Next?" or dream about the job you will do after high school? Are you interested in pulling back the curtain of the world of work and spending the day with a mentor? If you answered "yes" - #GSD20 is for you!
When: March 13, 2018
Time: 9AM - 2PM
Where:You get to choose the role that is right for you - there are almost 300 roles to shadow for the day! Click here for more GSD 20 information!