Office of Diversity, Equity & Inclusion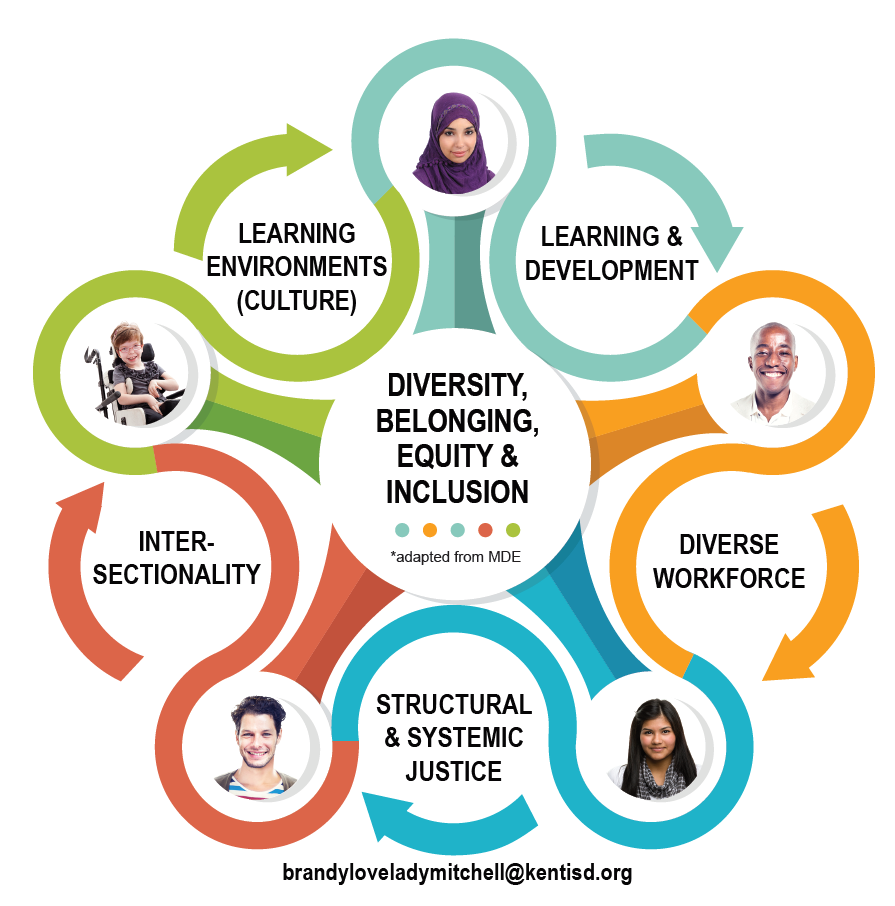 Upcoming Events and PDs
Check out the flyers below for details on upcoming events and opportunities for expanding your DBEI knowledge:
"Those who practice leadership for equity must confront, disappoint, and dismantle and at the same time energize, inspire and empower." - Sharon Daloz Parks
For more on the topic of Diversity, Equity and Inclusion in the classroom and beyond, check out our blog posts!
Definitions:
(Adapted from Disruptive Equity Education Project)
DIVERSITY is representation. Can be measured through numbers and is usually tracked by race, gender, sexual identity, age, education, economic background.
BELONGING is the ongoing culture created to have all people feel welcome across difference. Manifested in the relationships, in conversations, physical space and written word.
INCLUSION is the participation. Inclusion is usually achieved when diverse populations are involved in decision-making that impacts the policies and practices of the organization.
EQUITY requires changing structures of power & privilege so disparities of historically underrepresented groups are eliminated and therefore outcomes cannot be predicted by that grouping.