P3 Professional Pop-Up Panel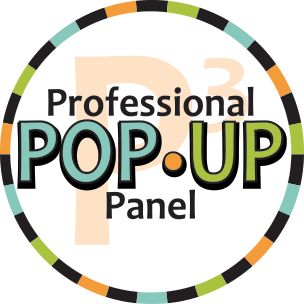 What is P3?
Calling all future Professionals! Are you interested in hearing from Professionals of Color who have overcome obstacles to gain success within their careers? Perhaps you are looking to develop a network of mentors that will afford you an opportunity to connect and gain insight into their careers and expertise. Then P3 is the place for you! During P3: Professional Pop UP Panel, you will get a chance to meet and chat with Professionals of Color from the fields of Healthcare (Spectrum Health), Cyber Security (WMACT & Millennium Corporation), and Engineering (Progressive AE). You will get an opportunity to get up close and personal with professionals, and get an "inside scoop" into today's job market. Using zoom platform, you will spend 40 minutes speaking with Professionals of Color from various career pathways, and you will gain a better understanding of various industries from the professionals. As Chris Webber stated "You can't be something until you see it"!
If you have questions or are interested in being a part of the P3: Professional Pop up Panel, please contact Dollineller Michelle Large, michellelarge@kentisd.org, or 616-780-3941
Upcoming Panel
Our Friday, October 15 Recording is now in our archives!
We spoke to Jose Velasquez - Product Engineer, Kia Rodriguez - Software Engineer and Humberto Tello - Test Engineer from GE Aviation.
Professional Pop-Up Panels will be taking a hiatus the rest of the year.
In recognition of Manufacturing Month, we are focusing our efforts on Discover Manufacturing taking place the first two weeks in November.
For National Computer Science Month, we're putting together a great line-up of Career Chats for December, so be sure to check out our other great programs!

Upcoming Career Readiness Events
Virtual Talk & Tour

Calendar:

Career Readiness Event Calendar - CURRENT

Careers in Rehabilitation and Therapy - Mary Free Bed

Occupations Represented: Physical Therapist, Recreation Therapist, Occupational Therapist, Social Worker, Registered Nurse

Register Here