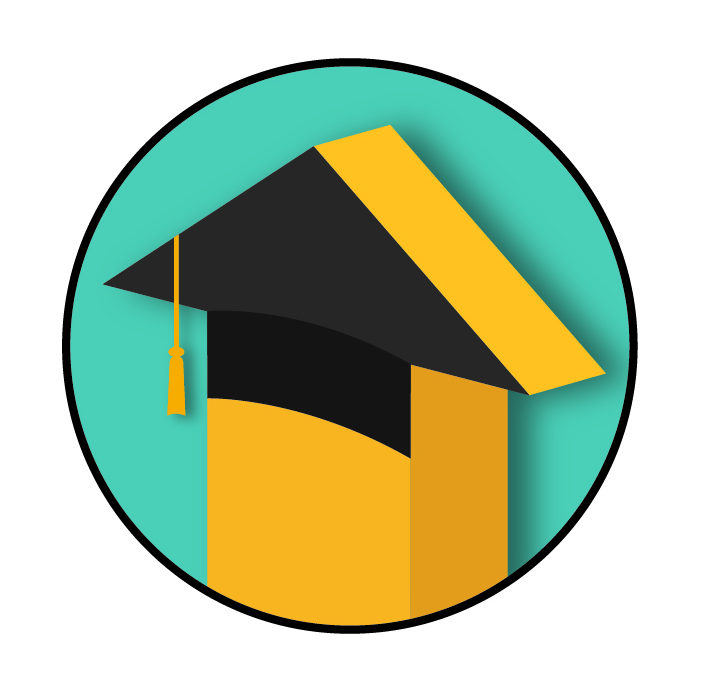 The thought that occupational success can be attributed to individual merit is a fallacy due to powerful contextual barriers, such as race and gender discrimination and income disparities (Cook, Heppner, & O'Brien 2002, p. 294). Due to this, and because it is simply the right thing to do, a concerted effort must be made at all grade levels to dispel stereotypes and promote diversity in careers through education.
Diversity is defined as representation. It can be measured through numbers and is usually tracked by race, gender, sexual identity, age, education, mental and physical ability, and economic background. Belonging is the ongoing culture created to have all people feel welcome, despite differences. Inclusion is participation. In a career development sense, it is achieved when diverse populations are involved in all levels of the workforce, with equal rights, expectations, pay, and decision-making powers. To reach an equitable workforce, we must change the structures of power and privilege that have historically existed in our society. This work must begin at the earliest levels of education and continue throughout life. Focusing on diversity in the classroom builds better thinkers, improves academic outcomes, and involves more students.
Regardless of the grade level you teach, there are numerous opportunities to promote diversity in careers in your instruction.
Culturally Responsive Teaching
Culturally responsive teaching is characterized by communicating high expectations, learning within the context of culture, culturally-responsive curriculum, teachers as facilitators, student-centered instruction, and positive perspectives on parents and families.
Non-traditional Careers
In spite of what our students might think, there is no such thing as a "man's job" or a "women's job." Our students may also have views that certain jobs may not be available to them because of the color of their skin. As educators, we must work to dispel these culturally insensitive and incorrect stereotypes. Frequently look for ways to provide examples to your students of people working in what might be considered a "non-traditional career" for them. Exposure to real people in real jobs is the best way to illuminate the path for our students to careers they may not have considered possible. Opportunities for "Lunch & Learns" or "Career Chats" with professionals who break the mold of negative stereotypes are powerful tools we can use.
Whether intentional or not, be aware of forms of institutional tracking of groups of students when it comes to developing class schedules, particularly in math and science. As we work to develop an equity lens with our work in education, we often discover that implicit bias may be causing us to harm our students in unintentional ways, particularly when it comes to creating opportunities for our students in planning their plans for the future.
As a classroom teacher, be mindful of how you delegate class roles in your classroom. Train yourself on implicit bias and deliberately assign student responsibilities accordingly. Are you demonstrating to your students, both verbally and nonverbally, that you believe all your students can be successful and all tasks and responsibilities.
Examine Teaching Materials
Are you representing a wide-range of voices in your classroom? More often than not, our teaching resources are biased towards Western, white, male, and middle-class narratives. Utilize classroom resources that provide examples of marginalized people exhibiting success in various careers. Regardless if you are working with elementary, middle, or high school students, provide opportunities for your students to envision themselves in all occupations, regardless of stereotypes.
Get to Know Your Students
All of your students are unique individuals so use that fact to build a diverse and inclusive culture in your classroom and school. In order to do that, however, means you must make intentional and meaningful efforts to communicate with and listen openly to your students. Not only will knowing your students better equip you to promote diversity and address the related challenges and opportunities that come with it, but it will also create a culture of belonging, acceptance, and safety that will help your students believe there are adults in the world that believe in them and are willing to open doors to help them be successful in life.
Act to Address Inequity
Simply having "good will," or a desire for justice, is not enough. We must also grow our depth of knowledge by understanding how inequity operates and how to cultivate equity. Then, we must go one more step further and have the will to act. Only when we combine "good will" with depth of knowledge and a commitment to action (not just a belief) will there be the possibility for equity in our world. This is referred to as "equity literacy."
Connect with Parents and the Community
Your school is a central part of your community and should reflect and celebrate its diversity. As it is important to get to know your students, you should get to know the parents and community members associated with your school, as well. There is simply no better source for business and career contacts than the parents of your school for when you are looking to develop a career readiness curriculum. On top of that, engaging your parents and community in the career development experience will encourage continued focus on it outside of the school walls.
Employability Skills
We all recognize the value of our students growing in their skills that make them employable (i.e. - soft skills, 21st century skills, work skills, etc.). However, have you ever considered using employability skills as a method for teaching your students how to counteract negative stereotypes and misconceptions about people who are different than themselves? Have you ever thought about using the employability skills as a way to highlight diverse students in roles and skills they may not have believed they could do? These skills can be used to create a culture of belonging in your classroom and school in a way that extends beyond just preaching about them for the sake of being able to interview well for a job in the future.
A key strategy for promoting equity and diversity in your classroom is through setting norms that encourage openness and inclusion. Setting clear expectations about how students will respect each other and share their thoughts and opinions is crucial, as is teaching your students how to disagree with each other in a professional manner. Restorative Practices can be used to promote self-awareness, self-management, relationship skills, and responsible decision making -all abilities that are directly tied to employability skills.