PRESCHOOL ELIGIBILITY AT No Cost to Most Families
Families qualify based on income and other factors.
Income Criteria
Head Start Income Criteria
In order to qualify for Head Start, you must be a resident of the state of Michigan, you must be a parent or primary caregiver responsible for a child who is too young for public school. Also, you must have an annual household income (before taxes) that is below the following amounts: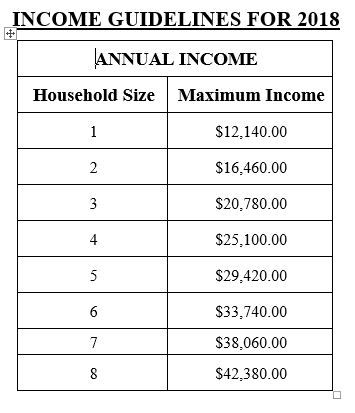 *For households with more than eight people, add $4,320 per additional person.
If you do not meet these criteria, you may still qualify if you are a U.S. national, citizen or permanent resident whose financial status is low income or very low income, who is under-employed, unemployed or about to become unemployed, facing pregnancy, less than 19 years of age yourself, or the parent or primary caregiver for children under the age of 19 years. Other qualifications may apply.
Great Start Readiness Program Income Criteria
In order to qualify for Great Start Readiness Programs, you must be a resident of the state of Michigan, you must be a parent or primary caregiver responsible for a child who is too young for public school. Also, you must have an annual household income (before taxes) that is below the following amounts: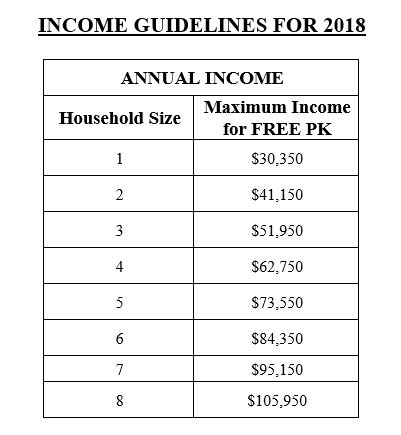 *For households with more than eight people, add $10,800 per additional person. If you do not meet the income criteria, you may still qualify under other criteria, including but not limited to, the following risk factors:
diagnosed disability or identified developmental delay
severe or challenging behavior
primary home language other than English
parent/guardian has not graduated from high school or is illiterate
abuse/neglect of child or parent
parental or sibling loss or challenges due to divorce, incarceration, military service, absence or death
teen parent
unstable or unsafe housing
prenatal or postnatal exposure to toxins known to cause learning or developmental delays