Substitute Teaching in
Kent County
Come Together...For Kids. For Each Other.
---
A Little Bit About Us...
Kent ISD is a regional educational service agency devoted to achievement for all students. We provide instructional and administrative services to more than 300 schools, 20 public districts, three non-public districts, and many public school academies and non-public schools within our boundaries. We serve the broader community by helping our schools prepare nearly 120,000 students for school and life success.
We help districts devote more dollars directly to the classroom by providing essential services, collaborative initiatives and valuable learning for the region's students and teachers. Regional collaboration is the way we work, both with our school districts and our community partners. Together, we lead learning for the region.
Qualifying to Substitute Teach
To qualify to substitute teach in all districts within Kent ISD, you must hold a valid or expired Michigan teaching certificate. Some districts within Kent ISD also allow substitute teachers with 90 credit hours to teach within their districts.
If you will be teaching with 90 credit hours OR an expired teaching certificate, you are required to hold a "150 Day Permit" from the Michigan Department of Education.
The fee for this permit is $45.00 per school year. Upon registration with EDUStaff, a permit application will be sent to the Michigan Department of Education on your behalf. Prompt payment of this fee is required in order to substitute teach and remain an active sub for Kent ISD districts.
Fingerprinting Information
Fingerprinting is available at Kent ISD for EDUStaff applicants. Visit our fingerprinting page for more information.
You can also obtain information by calling EDUStaff at 1-877-974-6338.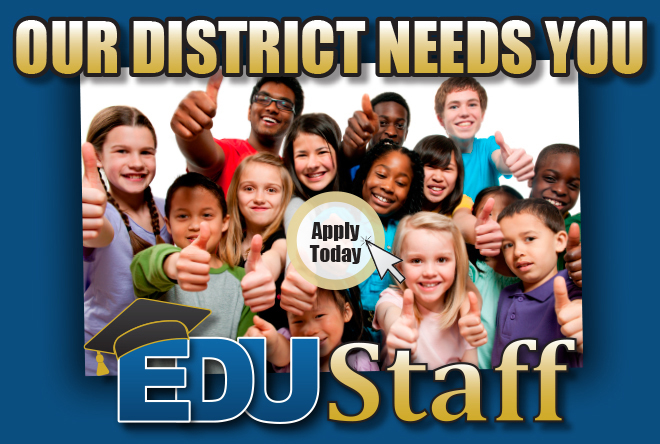 For help, please contact EDUStaff: 1-877-974-6338
New Substitute Teachers
School districts within Kent ISD will contract substitute teachers through EDUStaff.
EDUStaff information and enrollment packets can be accessed online at www.EDUStaff.org You can also obtain information by calling EDUStaff at 1-877-974-6338.
Substitute Orientation
This program is intended to provide you with an overview of important health and employment information that you should be aware of while working in our area schools.
Accessible via the Internet, the orientation consists of seven modules, it will take approximately 3 hours to complete. The modules are:
A Guide for Substitute Teachers
Allergy Management
Bloodborne Pathogens
FERPA
Hazard Communication
Sexual Harassment
State and Federal Laws
This training has been designed specifically for substitute teachers. Instructions on how to access and navigate the website, as well as a password, will be provided to you by EDUStaff.
EDUStaff Contact Information
3330 Broadmoor Avenue Suite A
Grand Rapids, MI 49512
1-877-974-6338
www.EDUStaff.org
EDUStaff FAQ's
Answers to many common questions, including questions regarding Aesop, General Employment, and Fingerprinting, can be found in the EDUStaff Frequently Asked Questions section of their website.
Substitute Teacher Information