Meet the WBL Facilitators
Mike Spagnuolo - Regions 1 & 2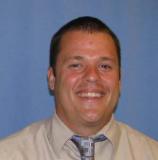 Michael Spagnuolo is the Work Based Learning Facilitator for Regions 1 and 2. These areas include Caledonia, Cedar Springs, Comstock Park, East Grand Rapids, Forest Hills, Kenowa Hills, Kent City, Kentwood, Lowell, Northview, Rockford, Sparta, Thornapple Kellogg and students who are visually impaired. He visits his students at least once per month, and is responsible for maintaining their attendance records, grades, and collaborating with his team and local schools districts (LEA's) to ensure each student reaches their fullest potential.
Michael graduated from Grand Valley State University with his Special Education degree with endorsements in Emotional Impairment, Cognitive Impairment and Elementary Education. He values being a lifelong learner and implementing the best practices in his program. Michael is a positive and energetic teacher who most recently created the R1TS #1 program for Rockford Public Schools, and previously worked in the Center Based Programs at GRPS (KEC Beltline and KVO, 10 years). He completed his student teaching experiences at GRPS, Northview Public Schools, Forest Hills Public Schools, and Caledonia Community Schools.
In the summer time, Michael is a small business owner and operates a local summer camp. He loves working with the youth and helping each and every student blossom to their fullest potential.
Michael and his wife, Melanie, have a son named Dominic. He enjoys spending time with family and his thirteen nephews and nieces. In his spare time, he likes reading, traveling, hiking, camping, and working on projects around his house. He believes that being positive is contagious, and it promotes the proper learning environment for a successful system. He is ecstatic to be part of the WBL team at KISD/KTC.
Mike Kelley - Regions 3 & 4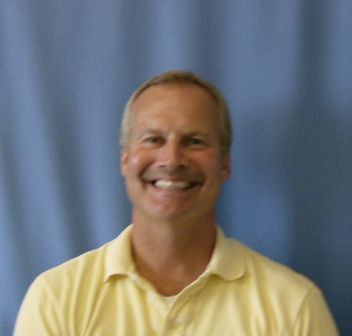 Mike Kelley is the Worksite-Based Learning Facilitator for Regions 3 and 4. These areas include the Grand Rapids Public Schools system and all the school districts located within the southwest corner of Kent County. He visits each student at least once per month, and is responsible for maintaining their attendance records and grades. Mike has been at the Kent Transition Center for the last 3 years, but came to us with 16 years of experience as a teacher with Grand Rapids Public Schools. He has several advanced degrees and enjoys learning about current issues in education. Prior to becoming a teacher, Mike held various positions within the private sector relating to customer service, sales, management, and construction. He ran his own small business doing masonry work, and still continues to take on occasional jobs during the summer months.
Mike and his wife, Angie, have three children – the two youngest being fraternal twins. He enjoys working in his garden, building things, and playing his guitar. The thing Mike likes best about being a teacher is having the opportunity to help students who are struggling in school. Since joining the KTC staff, Mike has enjoyed watching students succeed in real work environments.