SuccessLink is online education, but better. Local and community-based (right here in Kent ISD), SuccessLink features real teachers, with proven curriculum that meets Michigan standards.
This new way of completing high school features several interesting, new ways of learning. This includes online instruction, online projects, coursework and discussion boards, plus a laptop with wireless card. Students experience just-in-time learning, tutoring, and the support they need to overcome barriers to learning.
If you add these classes and our integrated support to your program, you'll help youth begin to build the academic success that leads to a diploma. You provide the structure, requirements and advantages of your organization's program. We provide the technology, courses, support and an extensive monitoring/student management system. Together, we provide a pathway to success for your high school clients.
An Integrated Approach to Supporting Students
We recognize the obstacles at-risk students face and specifically designed SuccessLink to help students break through them. Our Kent ISD program helps remove barriers to learning and student achievement. While the primary instructional delivery is through the online course, we support students academically with three levels of highly-qualified and Michigan certified teachers.
Personal Online Instructor - delivers additional instruction, answers questions, helps with homework, offers feedback and monitors progress and assessment. The instructor looks at the student's total learning experience throughout the course.
Face-to-Face Teacher - provides important guidance, additional teaching, homework help and ongoing encouragement. If there are enough students enrolled from your organization, we can send a Face-to-Face (F2F) teacher to your location. Students may also be able to come to one of our community locations or may receive this interaction within your program from your program staff. We will work with you to determine how best to provide this in-person assistance.
Success Coach - a mentor focused on the student's progress and barriers to studying and learning. The coach checks up on the student and helps him or her do the problem-solving to make school a priority. The coach also helps with homework and assessment.
SuccessLink provides the laptop,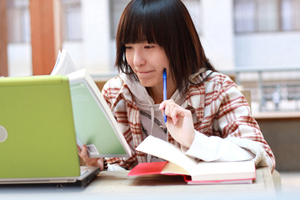 learning system and a broadband card for high speed web access. We also provide local tech support from Kent ISD staff for problems students may encounter. As the referral source, you will have appropriate access to student progress for your reporting requirements.
SuccessLink Academics Provide Real Courses and Measurable Learning


Flexible scheduling can meet the needs of students and your program requirements
Students can learn at their own pace, fast, slow or in-between
Courses from a variety of respected sources, all reviewed by Kent ISD; core courses are aligned to the Michigan Merit Curriculum and the Common Core
Testing options mean students don't have to repeat lessons and can learn only what they don't know
An Orientation to Online Learning helps students get a successful start
Projects and activities in every course give context for learning and hold student interest
Real teachers provide feedback, instruction, homework help, testing and coaching
Student progress is viewable through the student management system
To begin the registration process:
For more information
or to request an informational meeting with your staff or agency, email:
infoSuccessLink@kentisd.org
or call us at 616.447.5680
Need promotional flyers?
Email us to request printed promotional flyers to distribute to your students and families. Please indicate that you would like SuccessLink flyers and specify a quantity.