Traumatic Brain Injury Transition Team (TBITT)

The TBITT Team provides resources to educational staff, students with brain injuries (TBI), and their families and peers during the transition from a medical setting to the educational setting.
With so many factors at play as a child enters back into school, it really does take a team to make the move successfully. Every member of our Transition Team is an expert in their field. They specialize in helping students rejoin their classmates at school.
Connecting to the Transition Team is simple. In fact, families don't have to do a thing. When a child is in need of services a medical referral is sent to Kent ISD who coordinates the team. We make the necessary contacts within the child's school and connect the student and their family with the appropriate team members.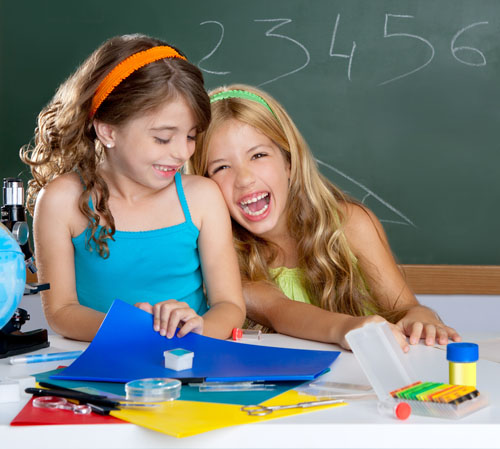 CONTACTS
Name/Location

Assigned District &
Email Address

**
Paul Dymowski, Supervisor of Special Education
365-2263, 447-2440 (fax)

Kent ISD
pauldymowski@kentisd.org
**
Carie Drake, Administrative Assistant, Special Education
365-2299, 447-2440 (fax)

Kent ISD
cariedrake@kentisd.org
**

Deb Schuitema
819-3297

Grand Rapids
schuitemad@grps.org

Janet Brown, Occupational Therapist
878-6100, 878-6120 (fax)

Byron Center
jbrown@bcpsk12.net
Tony Ross, School Psychologist
891-0219, 891-0233 (fax)

Caledonia
rosst@calschools.org
Molly Bradley, SLP
616-696-1204 x.6239, 696-0082 (fax)

Cedar Springs
molly.bradley@csredhawks.org

Susan Hardouin, School Psychologist
254-5500, 254-5386 (fax)

Laura Callahan, OTR

Comstock Park
shardouin@cppschools.com

Holly Brownley, Teacher Consultant
235-3535, 235-6730 (fax)

East Grand Rapids
hbrownle@egrps.org
**
Kendra Webb, Occupational Therapist
493-8660, 493-8663 (fax)

Forest Hills
kwebb@fhps.net
Kristie Boone, SSW
452-3298, 726-5979 (FAX)

Godfrey-Lee
kboone@godfrey-lee.org
Derek Cooley, Director of Special Education
252-2090, 252-2082 (fax)

Godwin Heights
cooley@godwinschools.org
**
Holly Commons, Speech Therapist
819-2759, 819-2200 (fax)

Grand Rapids
commonsh@grps.org

**
Emily Howell, Homebound & Hospitalized
819-2710, 819-2713 (fax)

Grand Rapids
howelle@grps.org
**
Rebecca Reynolds, Speech Therapist
819-2144, 819-2773 (fax)

Grand Rapids
reynoldsr@grps.org
Sara Larkin, Special Education Supervisor
819-2759, 819-2200 (fax)

Grand Rapids
larkins@grps.org
**
Bethany Muszkiewicz, Speech & Language
819-3545, 819-2200 (fax)

Grand Rapids
muszkiewiczb@grps.org
**
Jeanette Kish, Nurse
254-6455, 254-6447 (fax)

Grandville
jkish@gpsbulldogs.org
Kim Stevens, Director of Special Education
532-1585, 532-7437 (fax)

Kelloggsville
kstevens@kvilleps.org
**

Robert Davis, School Psychologist
785-3225

Kenowa Hills
rdavis@khps.org
Jaimi Kent, Teacher Consultant
490-6814 (c), 616-678-4210, x.1207

Kent City
jaimi.kent@kentcityschools.org
Heather Drayton, Speech Language Pathologist
554-3980, 554-5057 (fax)

Kentwood
heather.drayton@kentwoodps.org
Amber Rediske, School Psychologist
987-2900, 987-2911 (fax)

Lowell
arediske@lowellschools.com
Stephanie Anderson, Physical Therapist
364-1333 x.2868, 447-2440 (fax)

Northview
stephanieanderson@kentisd.org
Kate Miller, School Social Worker
863-6326, 866-7152 (fax)

Rockford
kmiller@rockfordschools.org
Kirsten Myers, Director of Special Education
863-6326, 866-7152 (fax)

Rockford
kmyers@rockfordschools.org
Jason Clements, Occupational Therapist
887-7359, 887-2086 (fax)

Sparta
jason.clements@spartaschools.org
**
Jennica Richards, OTR
Learning Center
269-795-5575, 269-795-5560 (fax)

Thornapple Kellogg
jrichards@tkschools.org
Jason Maas, Director of Special Education
530-7525, 249-7647 (fax)

Wyoming
maasj@wyomingps.org
**
also serves as TBITT Steering Committee Members