LEAP - March 17, 2018
Kent ISD Education Service Center
Keynote Speaker: Janice Fialka, LMSW, ACSW

Janice Fialka is an author & and national speaker. She reflects with humor and compassion on the challanges facing parents and professionals as they seek to build successful working relationships on behalf of children with disabilities.
Janice's Keynote Session Handouts:
Big Idea Worksheet
Changing the Way We Think
Favorite Books and Websites
IEP One Page Planning Tool

Breakout Sessions

Maintaining a Healthy Relationship: Strategies for Couples
Courtney Kowalczyk, PhD, LLP & Erin Roon, Ma, CCC-SLP Horizons Developmental Resource Center
Parenting a child with special needs can strain the lives of adult caregivers. Our focus will be on the importance of couples building and maintaining a healthy relationship. Strategies for reducing stress and improving communication.
Building Communication Through Play
Stacy Pulley CCC, SLP & Terri Zartman OTR, Family Tree Therapies
Come and learn our top tips for building communication through play. Develop an understanding of child-led play based intervention. Take away an immediate understanding of basic concepts that will grow and develop your child into a successful communicator, all while taking into consideration his/her individual differences.

Positive Discipline
Stacy Pulley CCC, SLP & Terri Zartman OTR, Family Tree Therapies
This workshop is designed to teach skills and focus on solutions as we discipline our children. We will discuss how to understand the underlying message of your child's behavior. We will learn simple techinques to begin the process with a fresh perspective and a positive outlook.
Mistaken Goal Chart
Help with Challenging Behaviors at Home and in the Community
Alissa Hofstee, Kent ISD
In this session we will introduce Prevent-Teach-Reinforce for Families (PTR-F). This is intended for children whose behaviors are interfering with their ability to engage in positive relationships, participate with family members in regular routines, play with others, and learn expected skills. Strategies discussed can help improve the child's interactions with parents and siblings.
Legal Planning for a Child with Disabilities
Dan Blauw & Sarah Kirkpatrick, Attorneys
Parents of children with disabilities often wonder if they should seek legal guardianship or powers of attorney for older children. What public benefits are available to children and adults with disabilities? Can I arrange my estate planning so an inheritance does not disqualify my child from these benefits? Attorneys Dan Blauw and Sarah Kirkpatrick will provide helpful planning tips on these and other legal questions.

Yikes! My Child is Turning 18! What Do I Need to Know Now?
Chris Buczek, Kent County Health Department, Children's Special Healthcare
Join us for an in-dept discussion on the top five things to consider for this age group. We will review transition and the guardianship process. An overview will be given of the major programs and services to consider including SSI/Disability, Medicaid, Adult Home Help and Community Mental Health Services.
Join us in the MakerSpace Playground to discover and explore Assistive and Adaptive Technology tools, and create no-tech, low-tech materials that you can use with your child. In our hands-on space, you will be able to learn about and play with switch toys, adaptive keyboards, alternative communication tools, reading supports, interactive iPad apps, sensory tools and more. Then, you'll have some time to 'make' and 'take' visual supports, communication cards, study aids and sensory manipulatives for use with your child at home

It's Not Fair! How to Support Siblings of a Child with Special Needs
Andrea Vugteveen, BSW/MA
Children are affected both positively and negatively by their siblings with a disability. This session will focus on how to acknowledge and validate your child's feelings. We will explore the different stages and emotions that children experience as they grow. Helpful resources and books to read to children on this topic will be discussed. In addtion, the facilitator will talk about the benefits of sibling support groups.
Sibling Group Flyer
Sibling Resources

Calming, Energizing and Body Awareness
Kindy Segovia, OTR, Assistive Technology Consultant, Kent ISD
Our children and their behavior, reactions, emotions and movements can be a puzzle! Their brains and bodies are complex machines, trying to make sense of what they see, touch, hear, smell, and feel. Join us to experience and learn about triggers for outbursts and impulsiveness, reasons for laziness or clumsiness, and road blocks to typical social, sensory and motor development. Leave with some practical strategies for calming, energizing and building an awareness of movements and coordination.

Dance of Partnership
Janice Fialka LMSW,ACSW
This session will help participants better understand the challenges of forming creative partnerships. As a result, both parents and professionals gain insights about this working alliance and are better able to collaborate effectively for children with special needs. Video clips and interactive activites are used to ensrue a lively and thoughtful experience.

Play it by Ears, Eyes & Brain
Comprehensive Therapy Center Staff
Come join our occupational therapists, speech-language pathologists and dance movement therapists as we play our way to school success. We will explore sensory, motor, and language activities. Learn some tips to help your children move to improve language and reading skills.

Investing in Your Child's Future: MI-Able Act
Kara Scheenema, Departmental Specialist, MiAble
MiABLE is a savings program designed to help people with physical and/ or mental disabilities put aside money to pay or qualified disability expenses. These accounts provide an opportunity to save and invest with tax free earnings to help participants maintain independence and quality of life. Come and learn more about the MiABLE program.

Strategies for a Successful Outing
Kendra Kerbs, OTR/L & Rachel VanWylen, MA, CCC-SLP
Family Outings can be very stressful when you ahve a child with special needs. Come and hear some creative tips and tricks to help the whole family have successful outings. This workshop applies to children of all ages.
Strategies for Successful Outings
Understanding the IEP
Maggie, Kolk, Parent Advocate The Arc Kent County
An Individualized Education Plan (IEP) is a written statement of the educational program designed to meet a child's individual needs. The process of developing this document can be overwhelming. Let us help you break it dow nand understand how to amke it useful for you and your child.

Helping your Child with Feeding Challenges
Chelsey Langley MS OTR/L & Nicole Smith, MS CCC-SLP, Paper Plane Therapies
Feeding difficulties can occur from birth to adolescense and can impact the entire family. At this session, we will discuss strategies to help children of all ages participate in a successful mealtime and begin to develop a healthy relationship with food.
Finicky Feeders handout
Food Inventory Handout

Transition Planning to Achieve Life Goals
Paul Dymowski, Kent ISD
The transition process prepares students with disabilities for adult life by focusing on the specific areas of education, employment, community participation, and when appropriate, independent living skills. Transition planning is an on-going process to empower your young adult to realize their goals. This session will give information and practical tips we help your older student transition to adulthood

What Communication Tool is Right for You?
Suzanna Ruskusky, CCC-SLP, Kent ISD
The term Alternative and Augmentative Communication (AAC) describes any means of communication, aside from traditional speech, that allows someone to use language. This can include using pictures, gestures, sign language, visual aids, or speech-output devices like computers and tablets. Since there is not a "one size fits all" solution, working with your child's team is essential! Join me to explore low tech through high tech options and tips for getting started.
Sponsored by: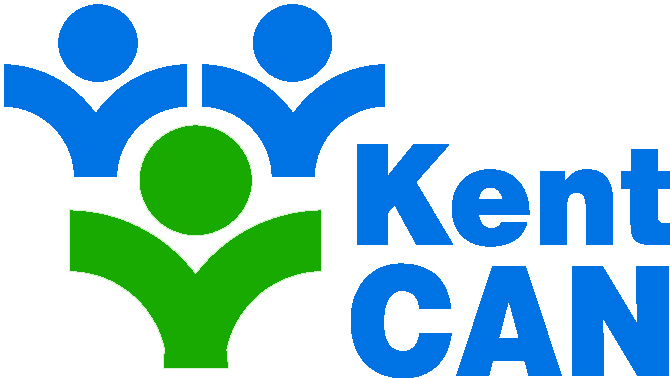 Helpful Links