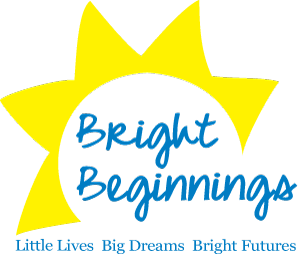 Welcome to Bright Beginnings
Please contact your Parent Educator to update your email address!
To contact the Bright Beginnings office, call
616-365-2277
The a Kent ISD Bright Beginnings Program is a partnership between Kent ISD and its constituent districts. The program provides services to families with children birth to kindergarten entry throughout Kent County. Click here to download a Bright Beginnings brochure.
Bright Beginnings Parent Educators deliver services to families in Kent County through the Parents as Teachers program.
Parents as Teachers (PAT) is a parent education and family support program that begins prenatally and extends through age five. Parents as Teachers believes that all parents will be their children's best first teachers.
The Bright Beginnings program includes the following services:


Personal Home Visits
Playgroups/Parent Meetings
Developmental Screenings
Resource Network
Nutritional Information Resources
Click on the calendars for the monthly playgroup schedule