Kent ​ISD Diversity Initiative
Vision
Kent ISD will be a place where all persons feel welcomed, have a right to be treated equitably and without prejudice, and have a responsibility to treat others the same way.
~ Resolution adopted by Kent ISD Board on December 14, 2009
Working Together
Kent ISD school districts are building systems that Understand, Respect, and Embrace Cultural Differences by:
Providing curriculum and instructional programs that are culturally inclusive.
Fostering staff and students who have the will and ability to build relationships across differences.
Promoting the healing of racism and other forms of intolerance.

2018-19 Kent ISD Diversity Professional Development
November 12, 2018 - 8:00 am - 3:30 pm
Despite the best efforts of equity leaders, our schools suffer from persistent inequalities. The IncludED Dignity Framework offers schools a new way to approach education equity. We've given that way a name: Dignity. Traditional approaches have framed dignity as the goal toward which we are striving. However, we believe that dignity comes first. That's why the IncludED Dignity Framework turns the previous approach inside-out. We build upon dignity to reach the goal of equity. #IncludED means #EachAndEveryStudent.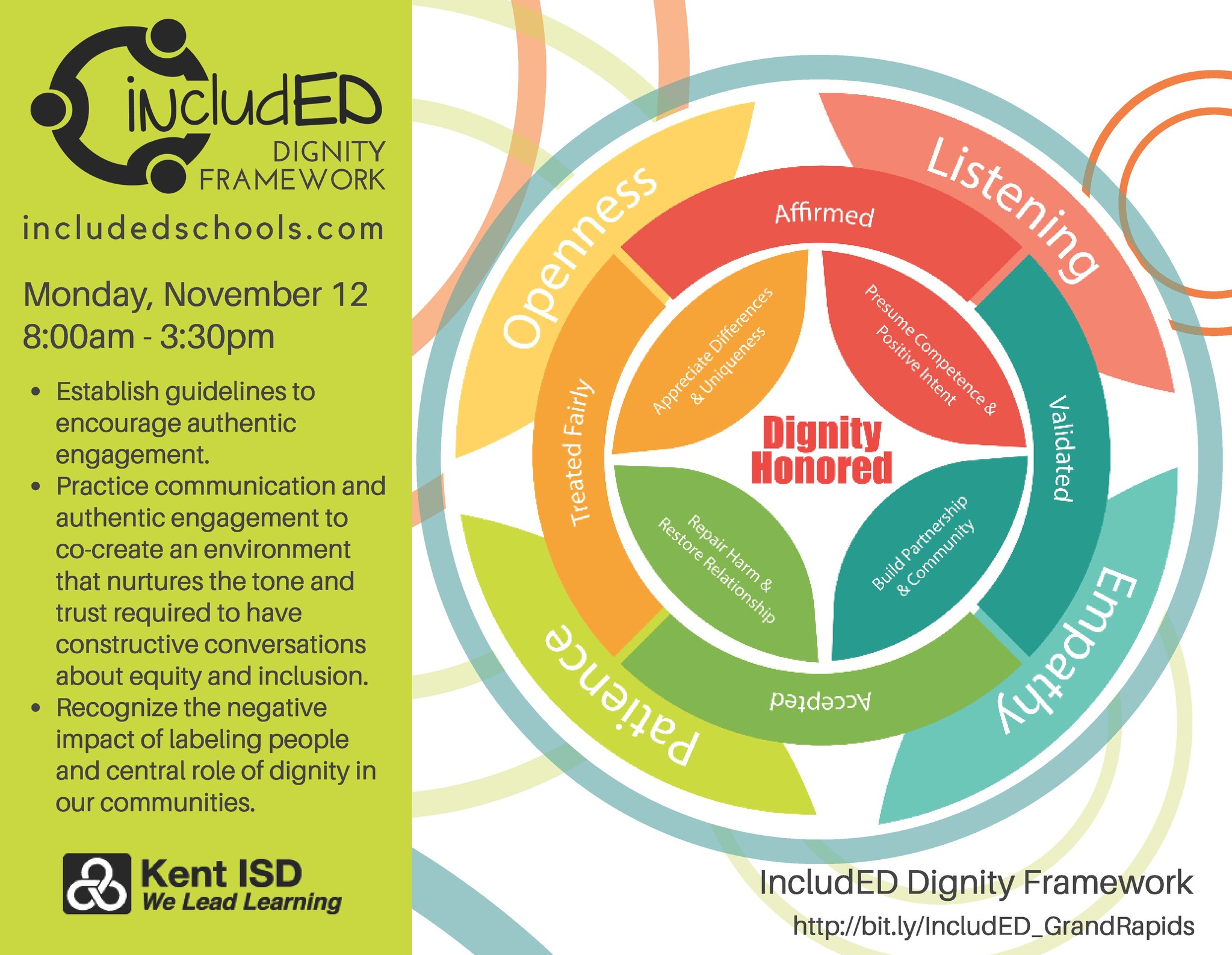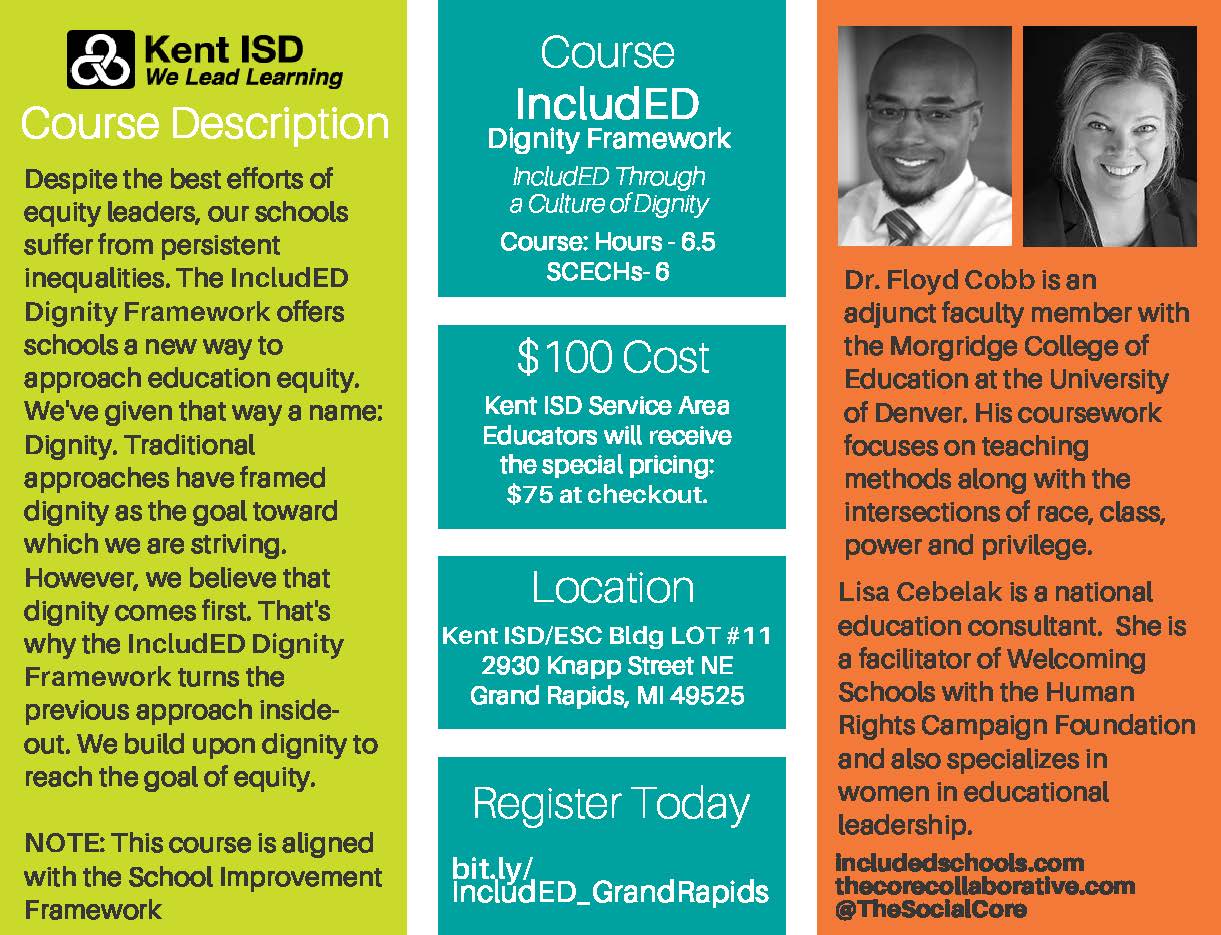 Contact
Julie Mushing
Diversity Coordinator
E-mail: JulieMushing@KentISD.org
Phone: 616-301-8847
Our Goal
The goal for our Diversity initiative is to focus the ISD and all of our districts on diversity and healing racism to improve student achievement. Strategies include leadership/coordination for county-wide efforts, educational opportunities and communication.
District Diversity Goals and Indicators (PDF)
District Diversity Rubric (PDF)
Definitions:
DIVERSITY is the existence of an environment in which there is an awareness and understanding leading to a valuing and embracing that many perspectives exist in the world.
HEALING RACISM is the condition and environment where racism is intentionally and actively addressed in individual attitudes and institutional policies/practices.
EQUITY is when all students receive the individualized support they need to reach and exceed a common standard.